Defect #11625
Administrator Does Not Follow Workflow For Project
| | | | |
| --- | --- | --- | --- |
| Status: | Closed | Start date: | |
| Priority: | Normal | Due date: | |
| Assignee: | - | % Done: | 0% |
| Category: | Permissions and roles | | |
| Target version: | - | | |
| Resolution: | Invalid | Affected version: | 1.4.0 |
---
Description
Alright fairly simple, I have a few roles:
Manager
Developer
Technician
Developers have additional workflow:
"Pending QA Deployment" > "Deployed to QA" > "Passed QA", available for the "Developer" and "Manager" roles.
Technician have the default workflow.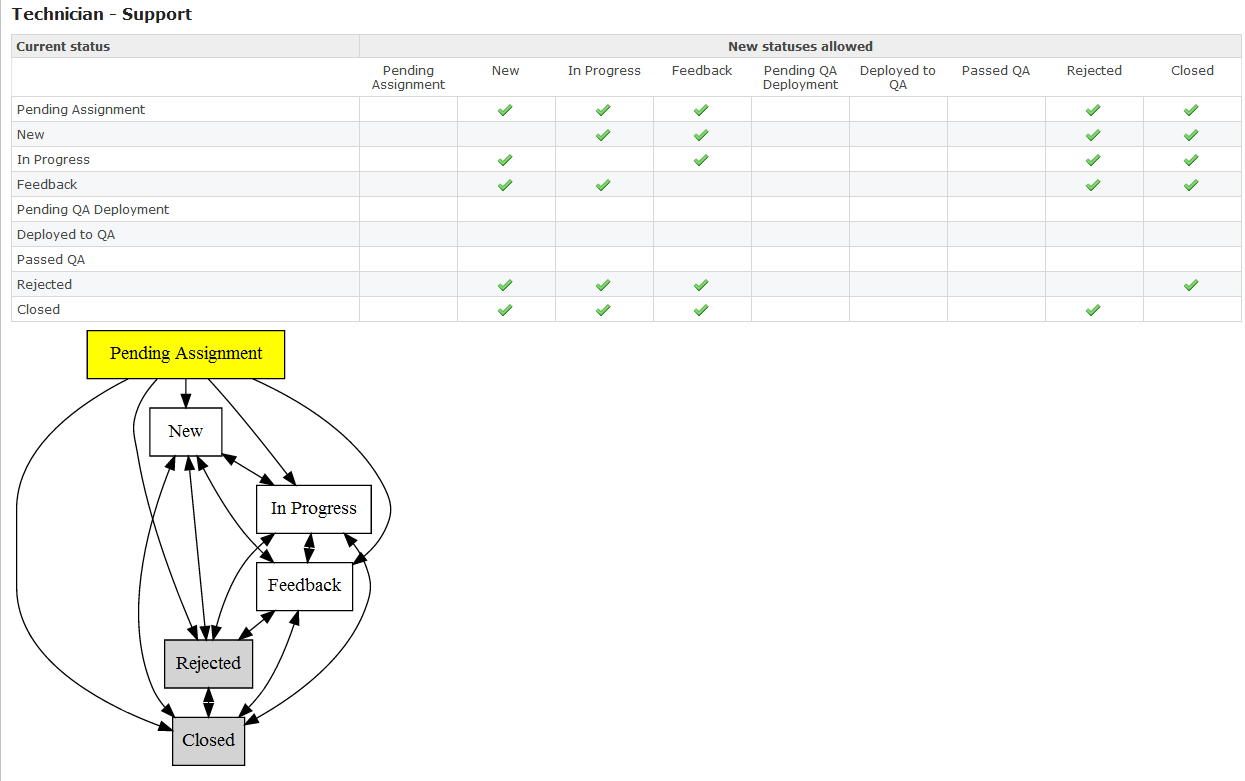 For some reason while logged in as an Admin on a project I'm given Technician access to, I am given the developer workflow!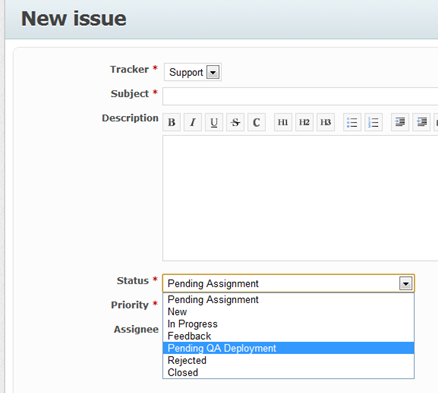 This is a bit odd, anyone got ideas?
---
History