Defect #27512
open
Totals on custom fields with different role contexts
---
Description
Totals should exclude values from custom fields for which the context does not allow the user to see.
Example:
We have a custom field field1 defined that is only visible by a manager.


I'm a developer on project 1 and a manager on project 2.
If I go in the project 1's issues I can see the field1 in the columns, it is empty since I don't have the permission to see it, but I can see it summarized in the totals: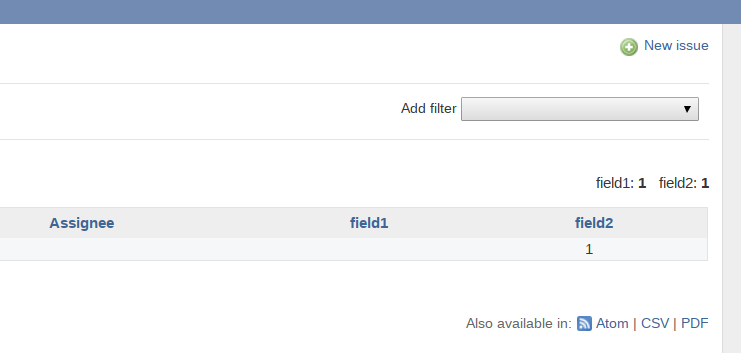 I didn't find any issue talking about it.
Is it a work in progress ?
---
Files