Patch #3008
Wrong height of content container on My Page
| | | | |
| --- | --- | --- | --- |
| Status: | Closed | Start date: | 2009-03-18 |
| Priority: | Normal | Due date: | |
| Assignee: | - | % Done: | 0% |
| Category: | - | | |
| Target version: | - | | |
---
Description
Because the two columns of My Page are both configured as float in the CSS, the height of the surrounding <div> is not calculated correctly and in the default theme and all themes derived from it, given by the min-height. The effect can be seen in the attached screenshot: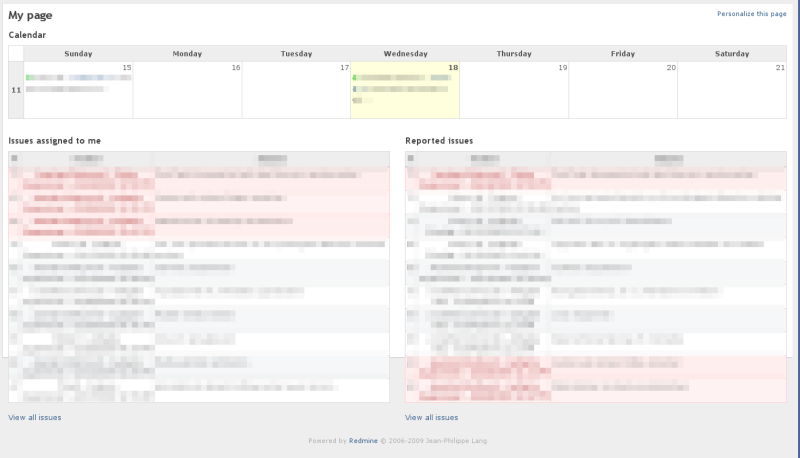 .
The attached path solves this by adding a <div> with a float clear:both style and was made against the current r2598 of the 0.8-stable branch.
---
History
Ah, yes, a very good point. And even better the link this site points to: Simple Clearing of Floats This leads to a very nice solution. Thank you!
I hope that public/stylesheets/application.css is the right place for this CSS magic.
Status changed from New to Closed
First patch applied in r2639.