Feature #35349
open
Email notification when Issue description is updated
Category:
Email notifications
---
Description
Hello! I have a question. How to send notifications when the Description field is updated.
For a number of reasons, I cannot mark check-box "Issue updated". Perhaps you can advise some plugin for advanced configuration of email notifications.
I have tried adding fiel_description to journal.rb and notifiable.rb But I did not understand how to make to understand the change in value "description"
My setting for email notification is: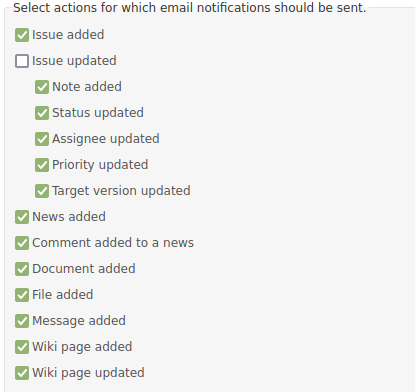 ---
Files