Feature #38879
open
Top Menu -- Additional links as a core feature or self-contained addon
---
Description
Until awhile ago, the additionals plugin (and previously redmine_tweaks) had a nice feature wherein one could add custom top menu items via a simple UI. It looked like this: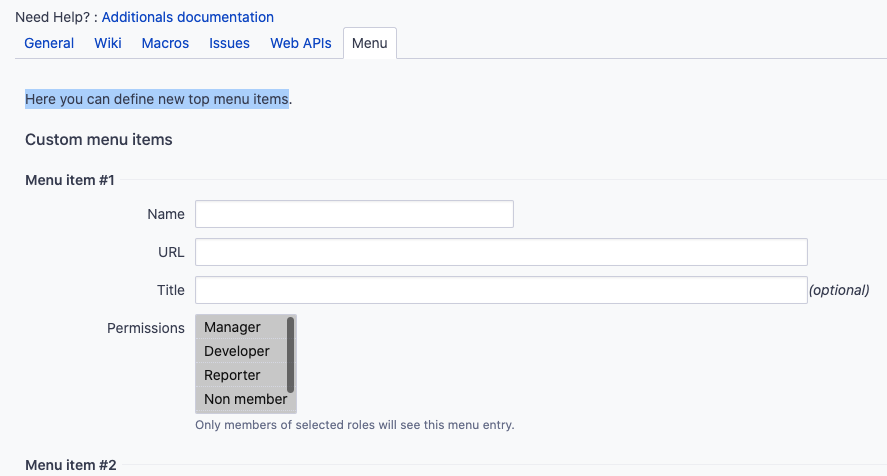 See: https://github.com/alphanodes/additionals/issues/149
Has someone written a self-contained plugin which effectively does the same thing? Could the old code be recast as a separate plugin restoring this functionality? Is this something that could be made core to Redmine to allow the admin to highlight some key links in the top menu?
---
Files