Porting plugin: No redmine at all!
Added by Jiří Křivánek about 11 years ago
Hello,
I spend more than 18 hours on attempts to port my existing Redmine plugins from 1.3 to 2.0. I was able to fix tons of problems but it still does not work. It makes me crazy...
I read what I could here, I did the cross compare with the other plugins downloaded from here and said to support Redmine 2.0. Cannot find any problem, please help!
My redime is this: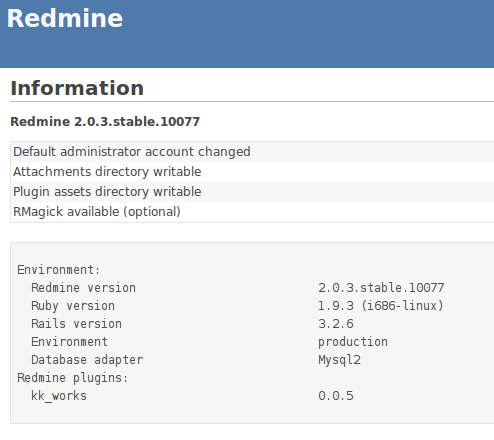 My plugin looks like this - no Redmine in the plugin surrounding (not even the HTML headers in the page source code)!!!

I am not attaching any sources yet, as I expect someone to kick me that I am doing some very very basic error...
Replies (7)
(1-7/7)