Defect #17768
open
(Probably) incorrect display of RTL languages
---
Description
Hello,
just for fun I changed my Redmine language to "arabic" which is a right-to-left language. ;-)
I noticed that the brackets in the list of languages are not displayed correctly ("(" appears twice), see attachment.
Although have to admit that I don't know how the correct display looks like, in the way it is displayed now it looks somehow incorrect.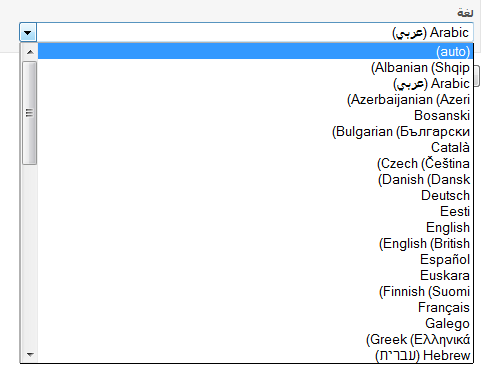 ---
Files