Patch #21160
Add "View all projects" link to "Latest projects" box on "Home" view
| | | | |
| --- | --- | --- | --- |
| Status: | Closed | Start date: | |
| Priority: | Normal | Due date: | |
| Assignee: | - | % Done: | 0% |
| Category: | UI | | |
| Target version: | - | | |
---
Description
"Latest projects" box in "Home view" lacks "View all projects" link. I think it should be implemented for usability and consistency. Reasons are following:
Moving mouse cursor to top menu in order to view other project is quite annoying.
"Latest news" box already has "View all news" link. "View all projects" link should be placed for consistency.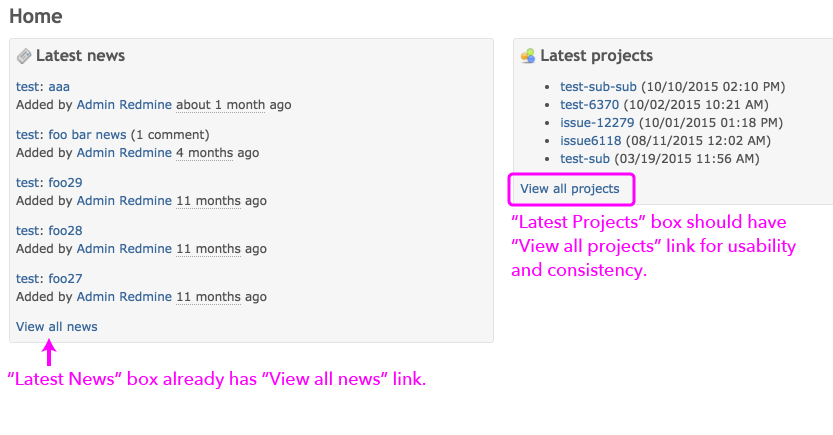 ---
History
+1 the projects link in top is easily missed, this is much easier to find.
Related to Feature #21148: Remove "Latest Projects" from Home page added
#3 Updated by Toshi MARUYAMA about 7 years ago
Status changed from New to Closed