Patch #30421
Issue tracking table on user profile page
| | | | |
| --- | --- | --- | --- |
| Status: | Closed | Start date: | |
| Priority: | Normal | Due date: | |
| Assignee: | Go MAEDA | % Done: | 0% |
| Category: | UI | | |
| Target version: | 4.1.0 | | |
---
Description
Currently, you can see the number of open assigned issues and all reported issues on the user profile page, but cannot see other values such as the number of closed assigned issues and open reported issues.
This patch adds other values by replacing a list with a table. It improves UI and you will be able to easily access various kind of issues list about the user. Please see the screenshots below.
[Before]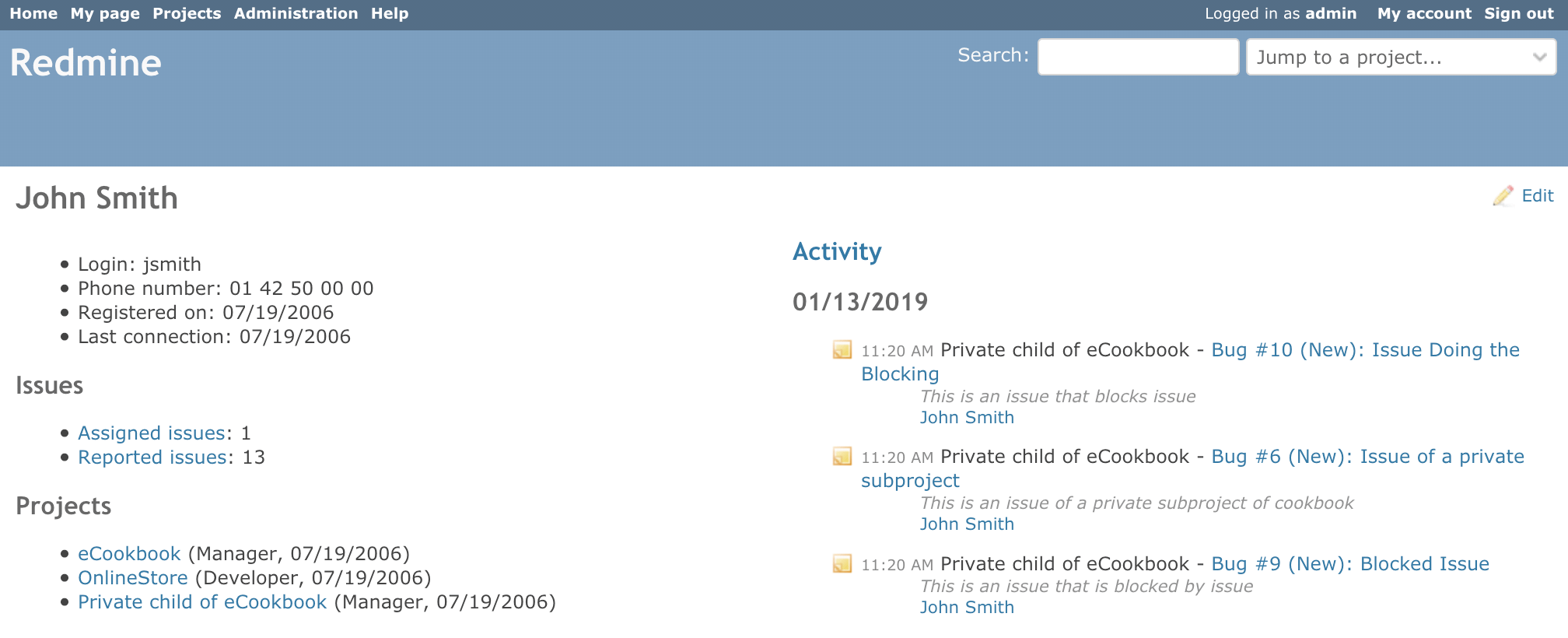 [After]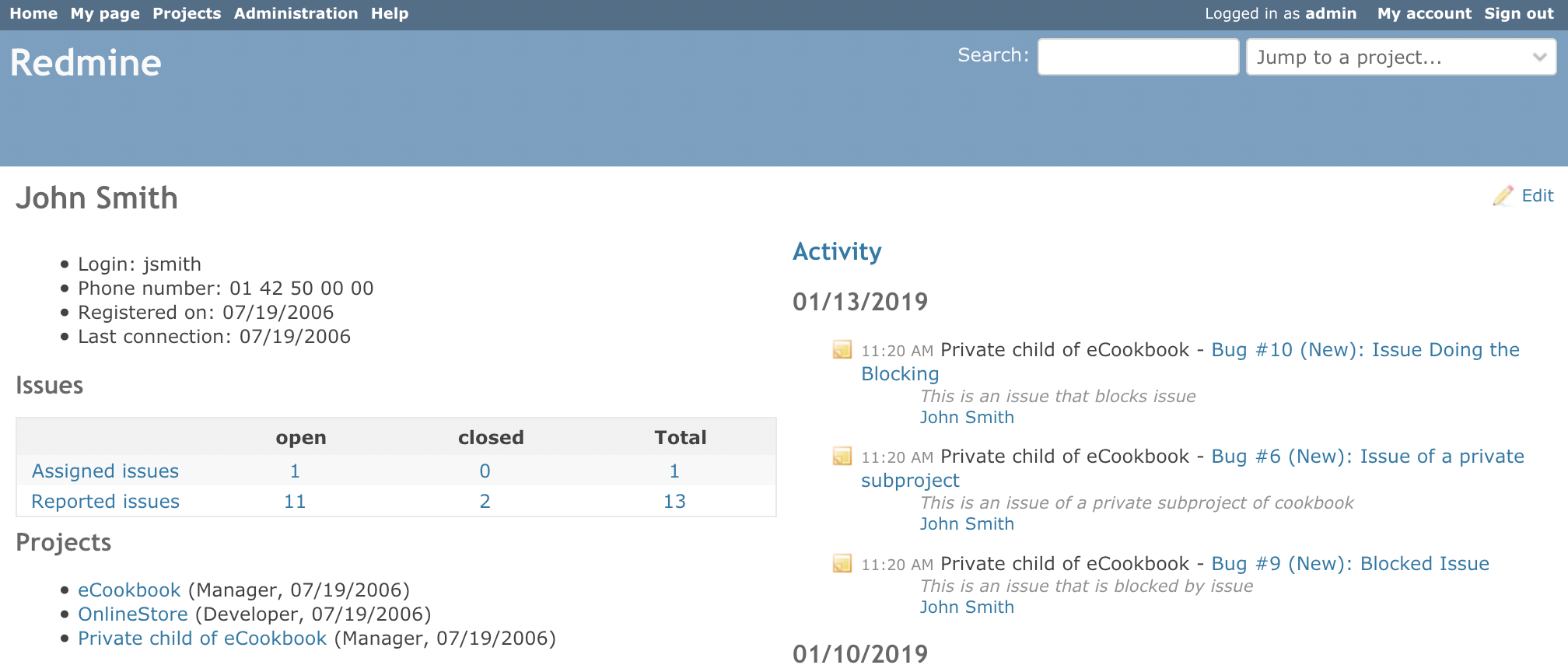 History
+1, I like this!
Target version set to 4.1.0
I am suggesting delivering this feature in 4.1.0.
Status changed from New to Closed
Assignee set to Go MAEDA