Patch #31465
Add an icon linked to trackers detail report on the project overview page
| | | | |
| --- | --- | --- | --- |
| Status: | Closed | Start date: | |
| Priority: | Normal | Due date: | |
| Assignee: | Go MAEDA | % Done: | 0% |
| Category: | Projects | | |
| Target version: | 4.1.0 | | |
---
Description
This patch adds an icon which is linked to trackers detail report page (/projects/:id/issues/report/tracker). Please see detailed-tracker-report.png for what you can see on the page.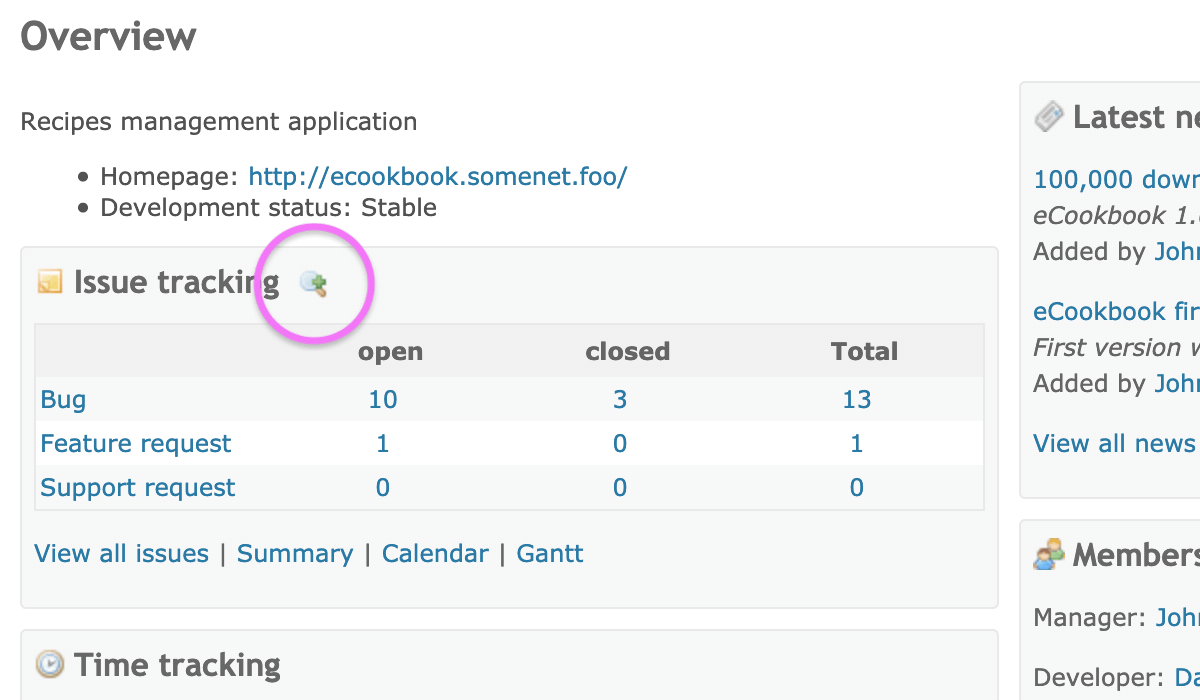 The table in the Issue tracking box is the same as the one on the summary page, so it is natural to have the same icon as the summary page. In addition, providing quick access to the detailed report page is valuable because now the detailed report page has two useful graphs which you helps you to understand the current status of the project, thanks to #31418.
The attached simple patch adds quick and easy access to the information that helps managers.
History
Target version set to 4.1.0
Setting the target version to 4.1.0.
Subject changed from Add an icon lined to trackers detail report on the project overview page to Add an icon linked to trackers detail report on the project overview page
Status changed from New to Closed
Assignee set to Go MAEDA