Feature #33129
Restore "Latest Projects" to Home page
Status:
New
Start date:
Priority:
Normal
Due date:
Assignee:
-
% Done:

0%

Category:
UI
Target version:
-
Resolution:
---
Description
In the earlier versions of Redmine, "Latest projects" box was placed on the Home page. It showed recently created 5 projects and users can quickly access projects from there.
However, the box was removed in Redmine 3.2.0 (#21148) because the project list that shows projects regardless of frequency of use is quite useless.
In Redmine 4.1, the "Recently used projects" feature has been implemented for the project selector (#31355). It is useful if the "Latest projects" box is restored and recently used projects are shown in the box. You can go to the projects you use frequently with fewer clicks. I think it improves usability.
The following screenshot is the Home page of Redmine 3.1. The "Latest projects" box shows recently created projects.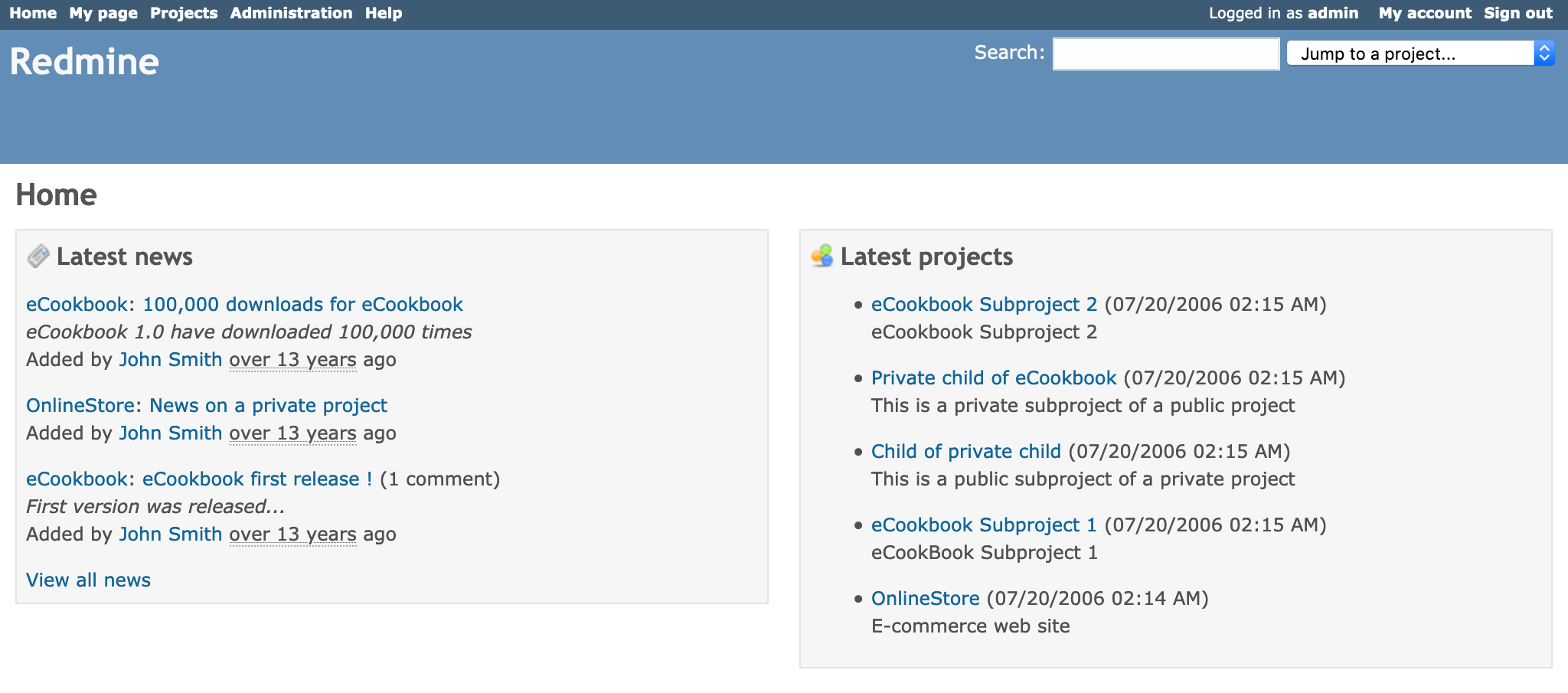 ---
History
Related to Feature #21148: Remove "Latest Projects" from Home page added