Defect #35102
open
Issue Tracking Details are showning issue statuses even if they are not used within the project
---
Description
The Issue Tracking Details show all issue statuses of all trackers used in the project,
even if no project-role uses them in their workflow.
That becomes an problem if have many projects using for example the tracker "Defect"
and some of the projects have additional issue statuses.
Because you get an really long table und header and most of the statuses are not used within the project.
It would be helpful to filter the shown statuses by project-trackers and their project-role-workflows.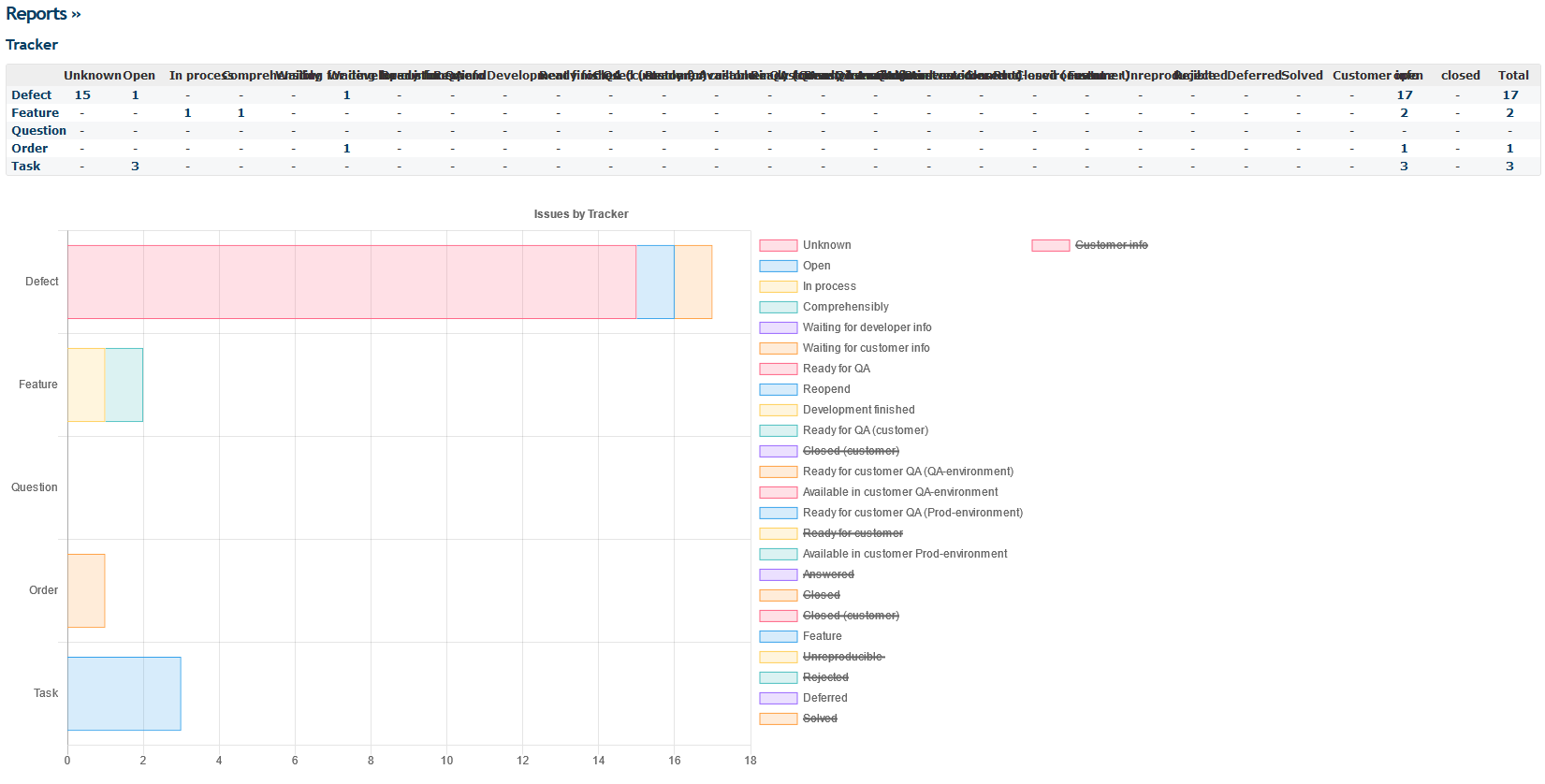 ---
Files