Defect #9533
Redmine Wiki Gchart LaTeX-style Formula plugin and PDF export
| | | | |
| --- | --- | --- | --- |
| Status: | Closed | Start date: | 2011-11-06 |
| Priority: | Normal | Due date: | |
| Assignee: | - | % Done: | 0% |
| Category: | PDF export | | |
| Target version: | - | | |
| Resolution: | | Affected version: | |
---
Description
If a wiki page contains formula generated by Redmine Wiki Gchart LaTeX-style Formula plugin it is not rendered in the generated PDF. Instead, the formula code is rendered.
This is a sample wiki page: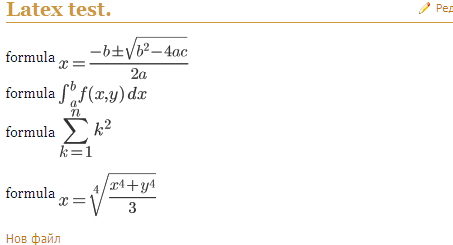 This is how it is rendered into PDF: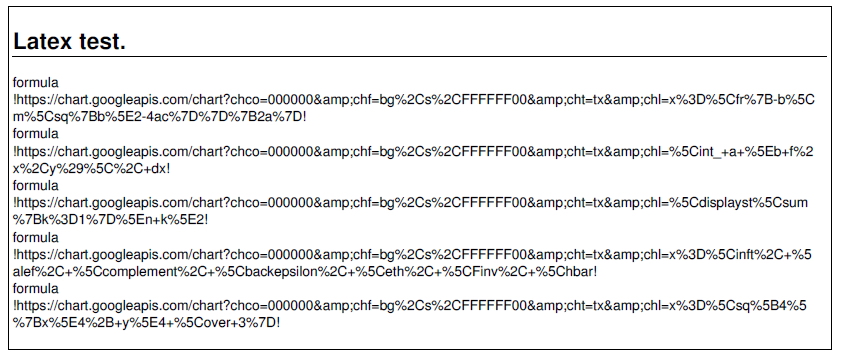 The plugin is from https://github.com/masamitsu-murase/redmine_wiki_gchart_formula/ and the version is 0.0.2.
Redmine is current trunk r7746.
---
History