Redmine Redjourn theme¶
A bright and "cheery" Redmine theme created for Softjourn Labs.
< JUne 2014 - that URL no longer works, and searching http://softjourn.com found nothing about this theme either.
Authors¶
Screenshots¶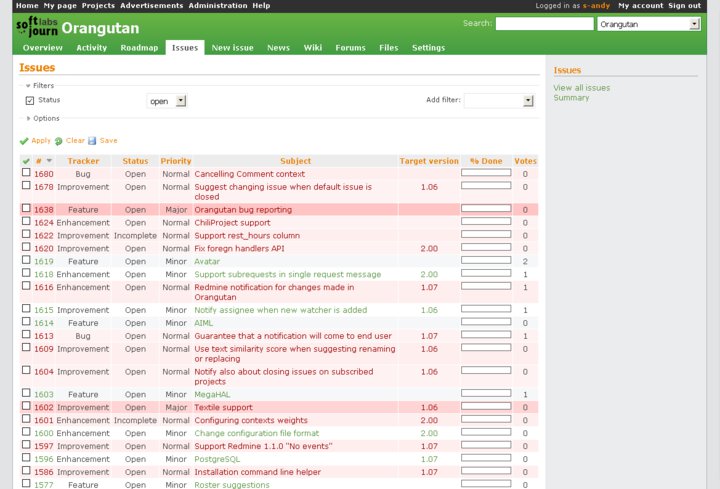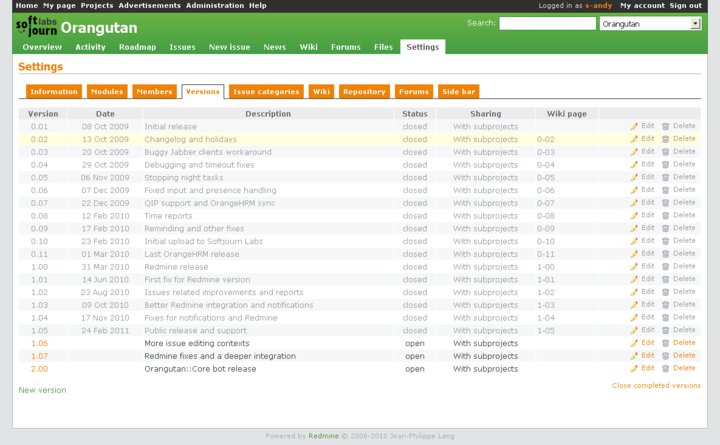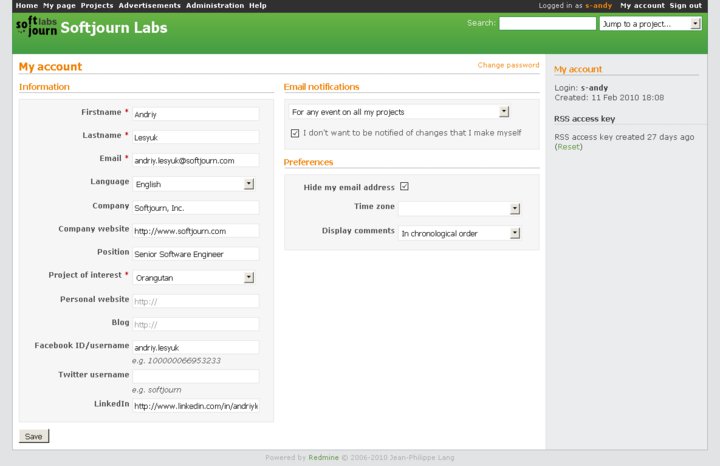 Demo¶
Check Softjourn Labs website (Softjourn Labs logo is removed from the theme).
Obtaining¶
The theme can be downloaded from: http://labs.softjourn.com/attachments/download/35/redjourn-20110324.tar.bz2
Support¶
Report bugs and make suggestions at: http://labs.softjourn.com/projects/labs.
Installing¶
Install the theme as described at: http://www.redmine.org/wiki/redmine/Themes#Installing-a-theme
Licensing¶
This theme is open-source and licensed under the GNU General Public License v2 (GPL).
Updated by dj jones over 9 years ago · 7 revisions