Code Review Plugin
Added by Haruyuki Iida over 14 years ago
Hi. Let me announce to you My "Code Review Plugin" .It makes you can write code reviews of committed source code on Redmine's "Diff" page of repository browser.
like this...
Adding review.¶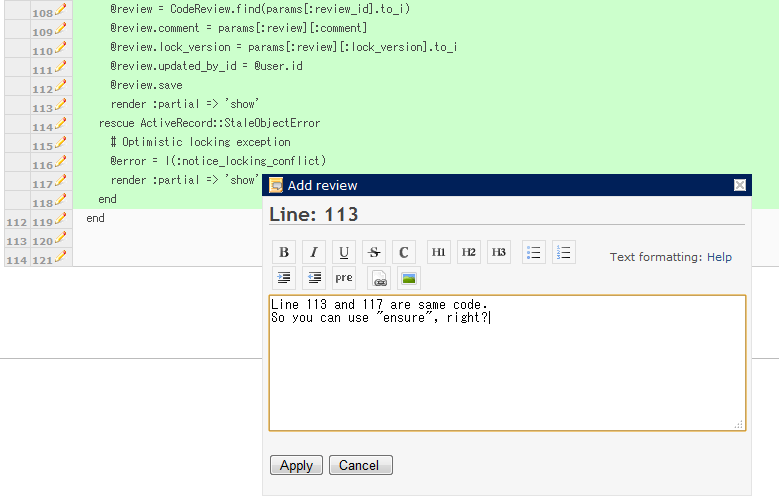 Showing reviews.¶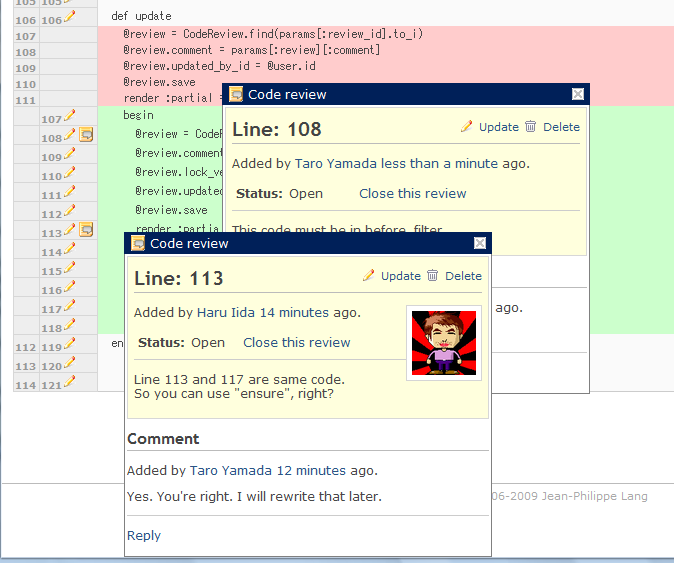 I tested this plugin on Redmine 0.8.3 and current trunk.
I hope you will like this plugin. Thanks.
Replies (118)
(1-25/118)