Theme for Kids
Added by Akiko Takano about 3 years ago
Hi, Redminers!
I created a new theme : Kodomo Redmine and Kodomo Redmine Midori, inspired by JIRA Jr. and various WordPress themes for kids and children.
These themes are still experimental, but I hope to provide a more friendly Redmine with bright colors and fun fonts.
If you are interested, please see or try creating a theme for kids and different generations!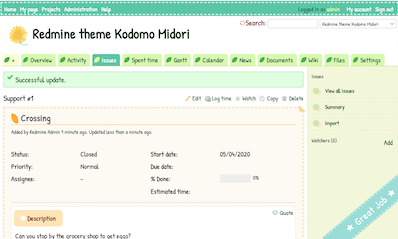 Replies (4)
(1-4/4)