Feature #26525
Add ability to configure the number of weeks to display on Calendar block in My Page
---
Description
In the current version, only the current week is displayed on Calendar block. But it is inconvenient on weekends because users cannot see issues starting after a few days.
This problem can be resolved if users can configure the calendar block to display several weeks.
History
I made it possible to change the weeks like this PNG image.
Selectable weeks are from 1 week to 5 weeks.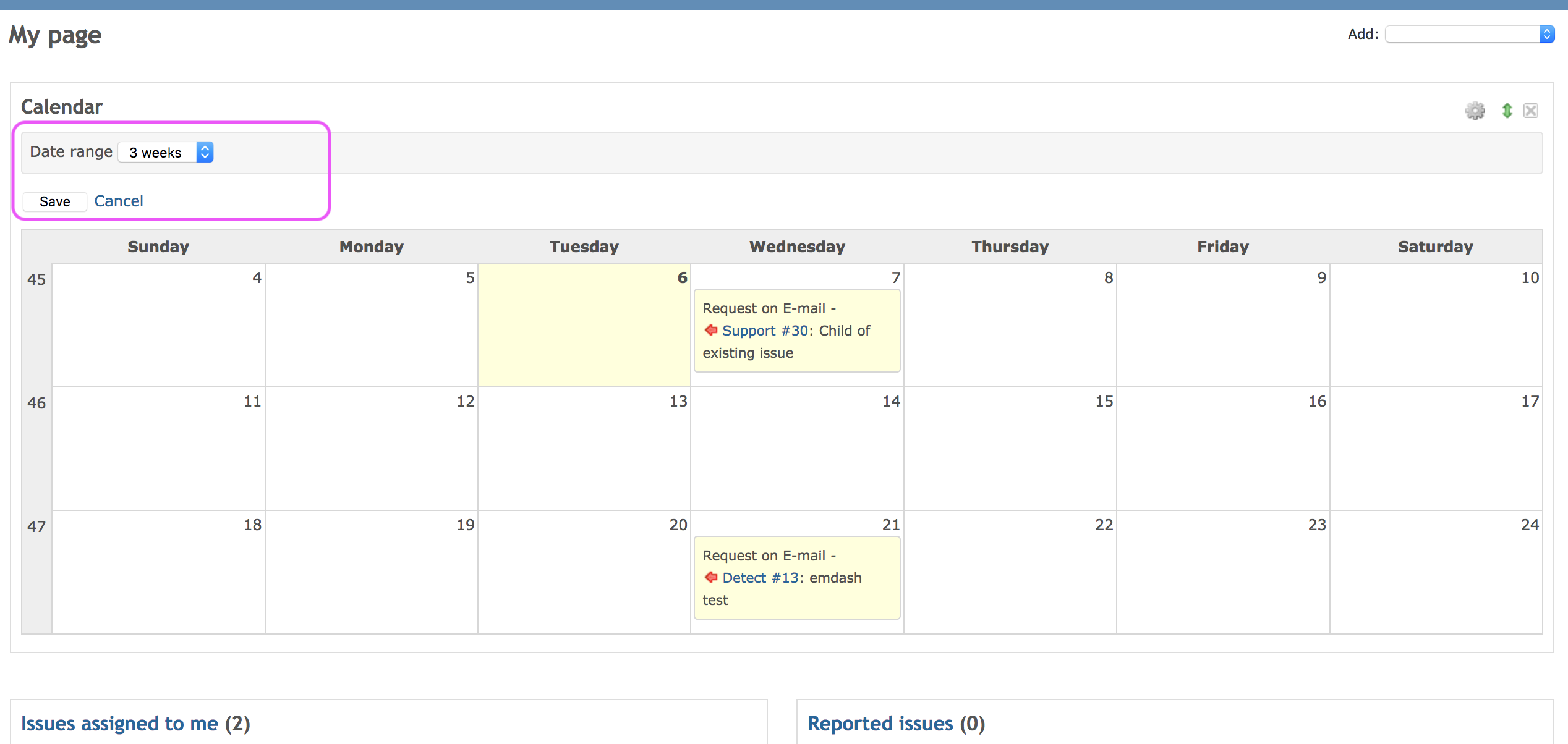 I made a patch, and attach it.
Target version set to Candidate for next major release