Feature #32119
Add TOC to wiki formatting help
Status:
Closed
Start date:
Priority:
Normal
Due date:
Assignee:
Go MAEDA
% Done:

0%

Category:
Documentation
Target version:
4.1.0
Resolution:
---
Description
Wiki formatting help contains a lot of information but it does not have a TOC at the beginning of the page. So, it is a bit difficult to find the information what you want.
Adding TOC can solve the problem. The attached patch is just a demo which adds TOC only to English Textile Help. I will make a complete patch after getting feedbacks.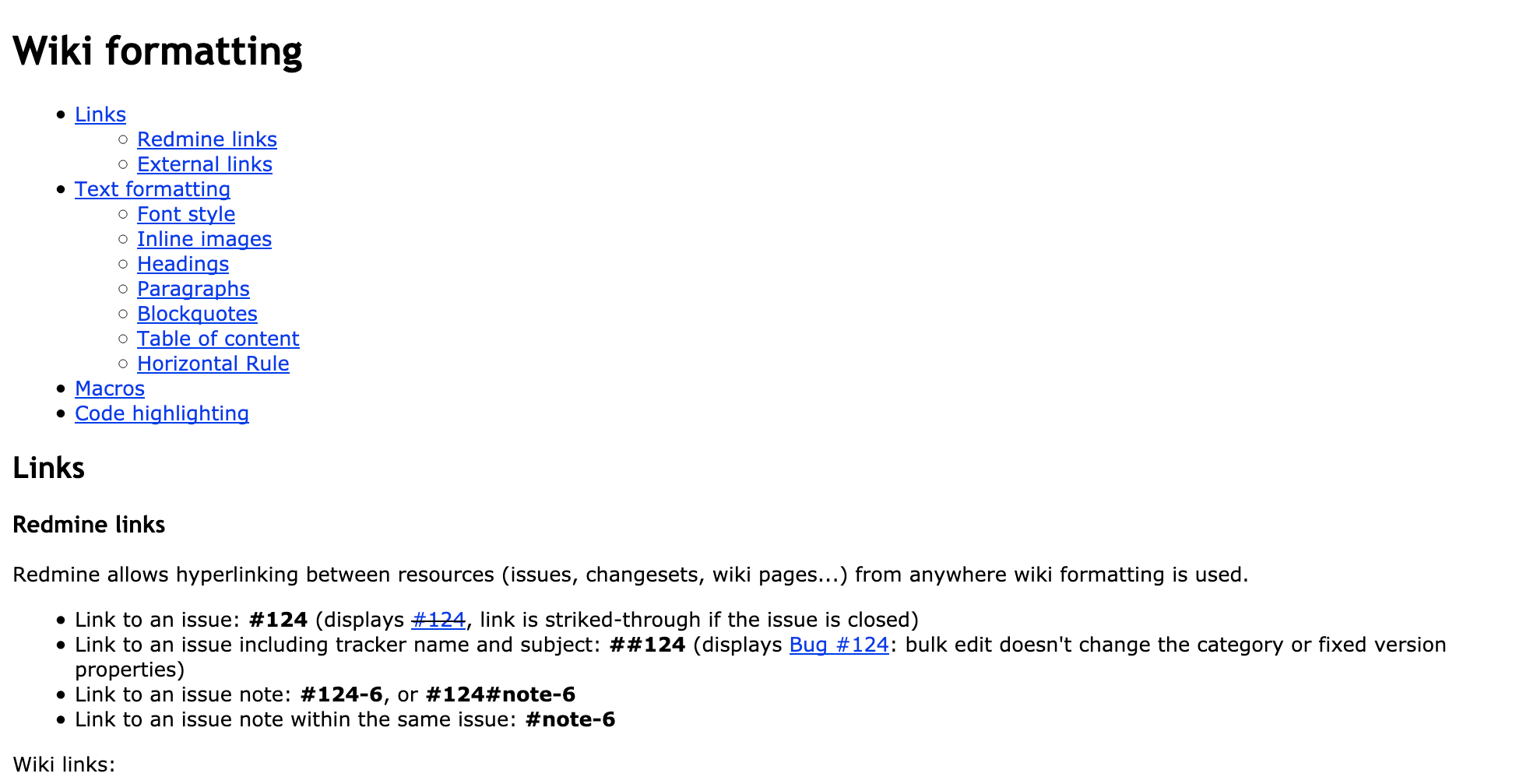 History
Add TOC to wiki_syntax_detailed_markdown and wiki_syntax_detailed_textile for each language.
Assignee set to Go MAEDA
Target version set to 4.1.0
LGTM. Setting the target version to 4.1.0.
Status changed from New to Closed
Committed the patch. Thank you.