Feature #32119
Add TOC to wiki formatting help
Status:
Closed
Start date:
Priority:
Normal
Due date:
Assignee:
Go MAEDA
% Done:

0%

Category:
Documentation
Target version:
4.1.0
Resolution:
---
Description
Wiki formatting help contains a lot of information but it does not have a TOC at the beginning of the page. So, it is a bit difficult to find the information what you want.
Adding TOC can solve the problem. The attached patch is just a demo which adds TOC only to English Textile Help. I will make a complete patch after getting feedbacks.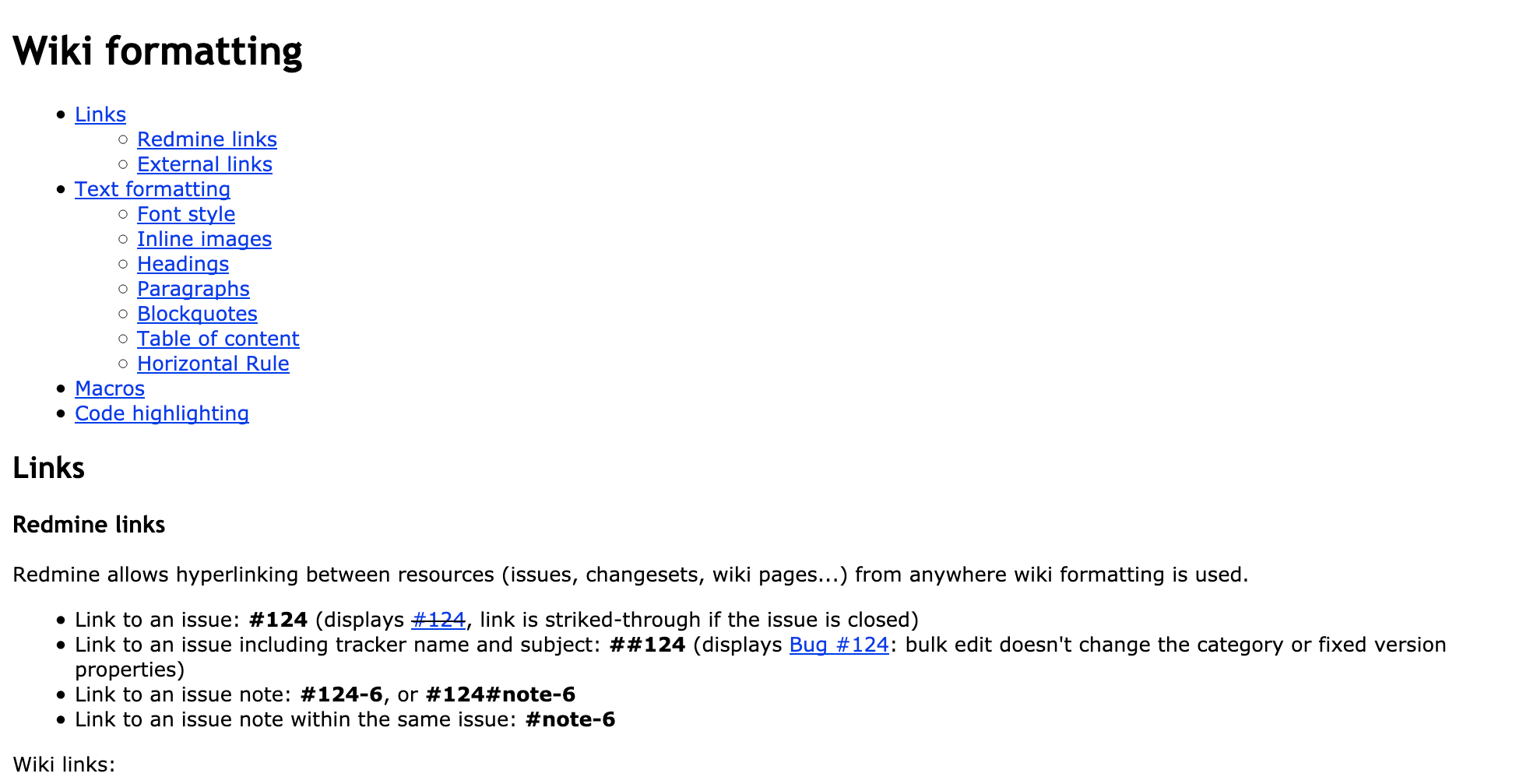 History
Add TOC to wiki_syntax_detailed_markdown and wiki_syntax_detailed_textile for each language.