Defect #33281
Totals of custom fields may not be sorted as configured
| | | | |
| --- | --- | --- | --- |
| Status: | Closed | Start date: | |
| Priority: | Normal | Due date: | |
| Assignee: | Go MAEDA | % Done: | 0% |
| Category: | Filters | | |
| Target version: | 4.1.2 | | |
| Resolution: | Fixed | Affected version: | 4.1.0 |
---
Description
Totals for custom fields should be ordered by the position value of the fields, but actually they are ordered by id. They should be ordered according to the position value, like the issues list.
Assume that the positions of the project custom fields are set like this: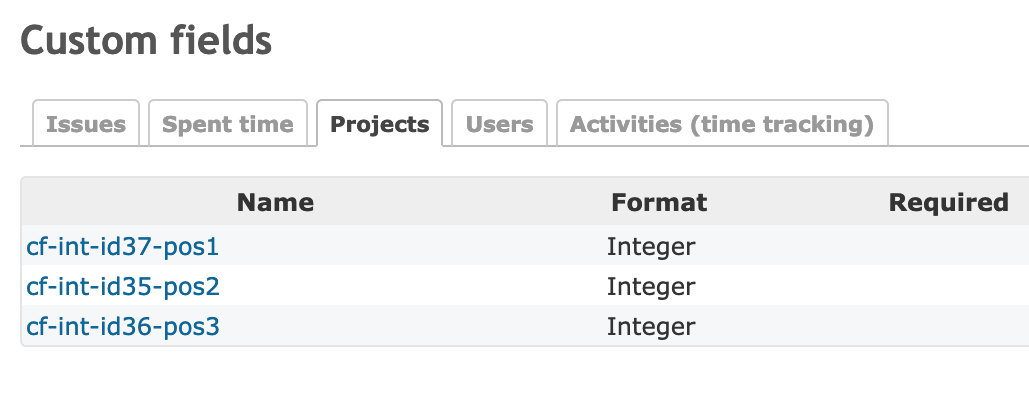 Totals for the custom fields are expected to be displayed in the same order as in the image above, but are actually sorted by id values in the database.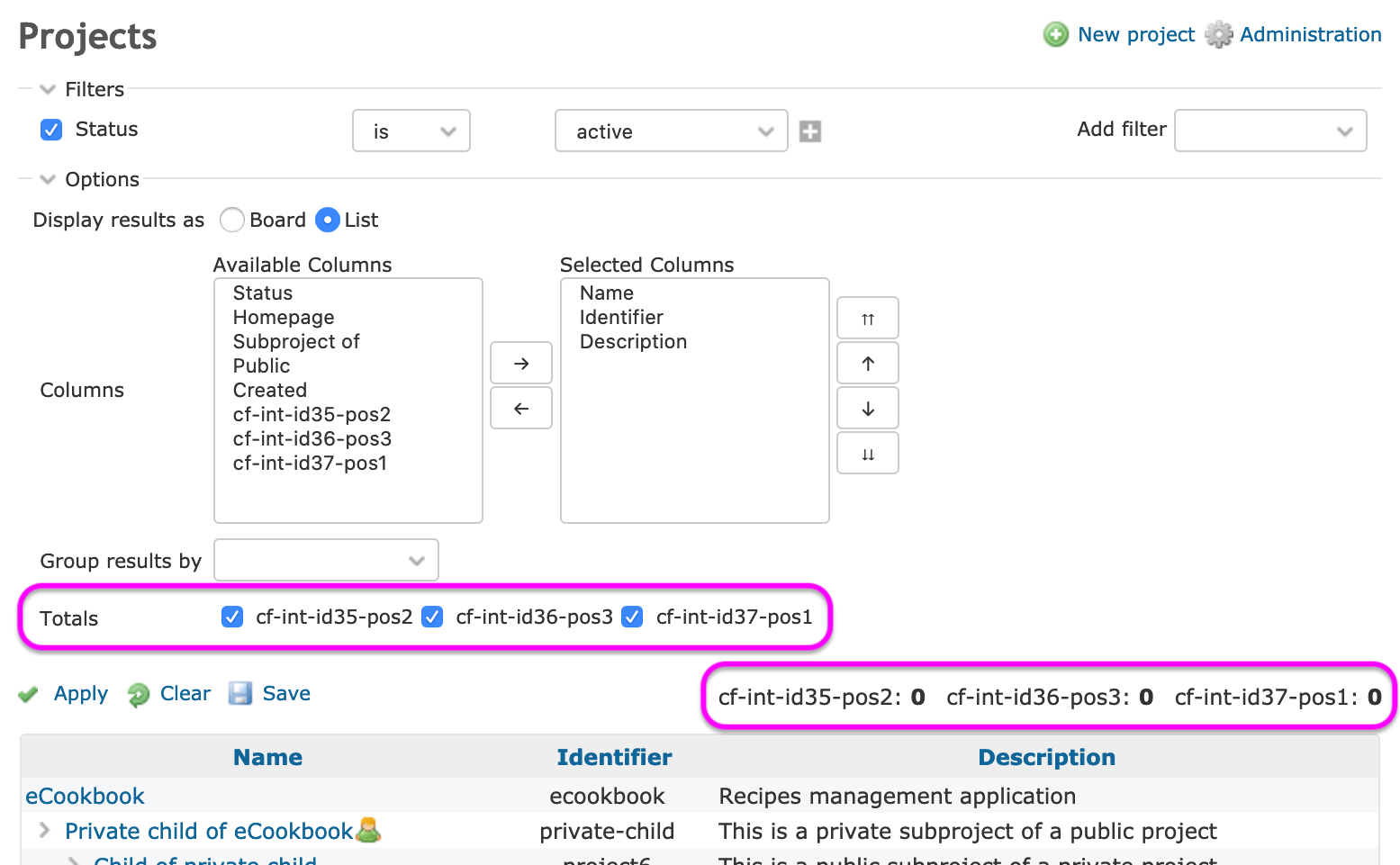 History