Defect #33925
ArgumentError in lib/redmine/twofa/base.rb after updating a source file in development mode
| | | | |
| --- | --- | --- | --- |
| Status: | Closed | Start date: | |
| Priority: | Normal | Due date: | |
| Assignee: | Go MAEDA | % Done: | 0% |
| Category: | Accounts / authentication | | |
| Target version: | - | | |
| Resolution: | Fixed | Affected version: | |
---
Description
The attached patch fix-2fa-argument-error.patch fixes the error described below. The error occurs in development mode. No problem in production mode.
Steps to reproduce:
1. Run Redmine in development mode (bin/rails s)
2. Login with any user
3. Go to "My account" and click "Enable authenticator app"
4. Setup up two-factor authentication for the account
5. Update some source file of Redmine (e.g. run touch config/locales/en.yml)
6. 2. Go to "My account" and click "Generate backup codes"
7. You will see the following error entering your authentication code

ArgumentError in TwofaBackupCodesController#create
A copy of Redmine::Twofa::Base has been removed from the module tree but is still active!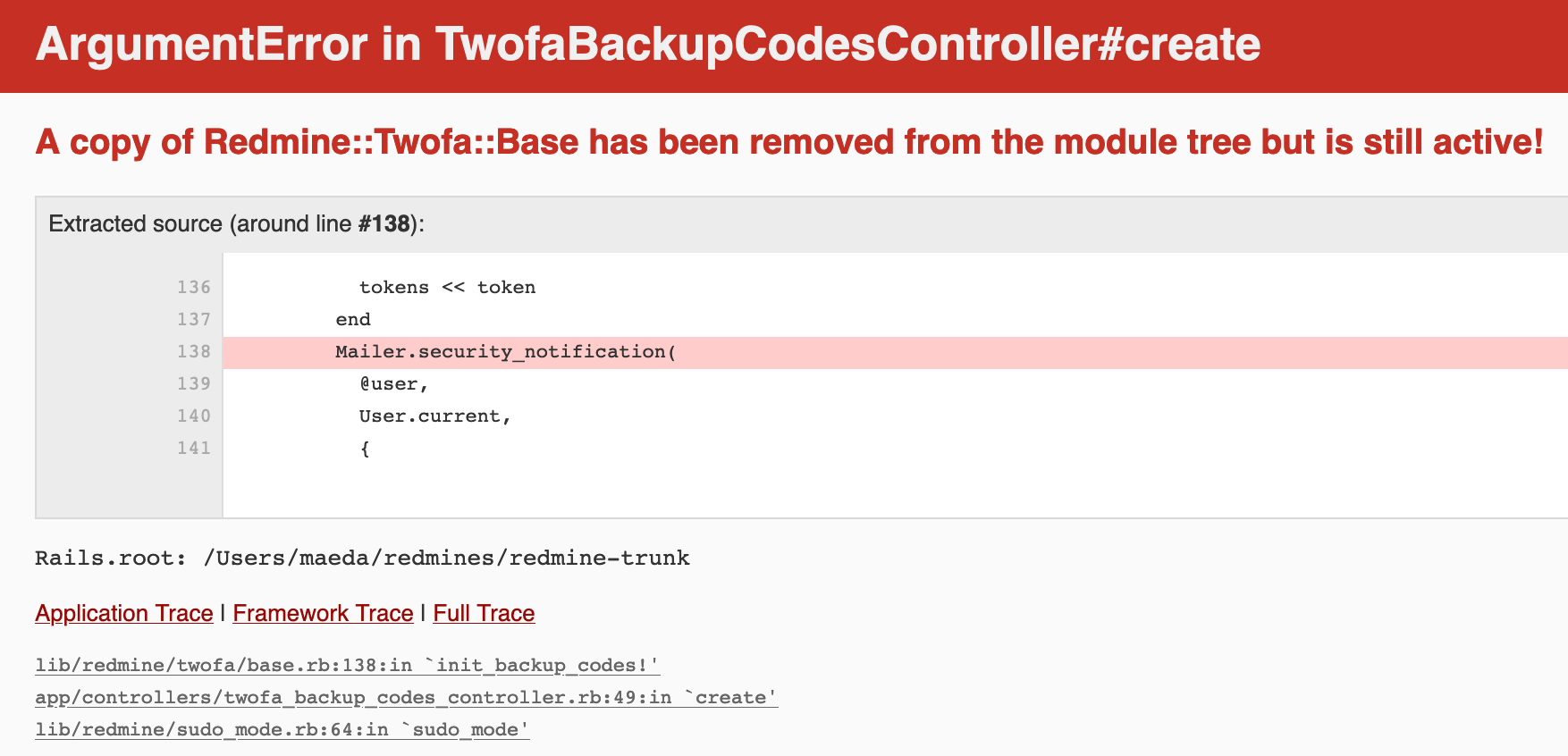 ---
History
Related to Feature #1237: Add support for two-factor authentication added
Thank you for catching this bug. The patch looks good to me.
Status changed from New to Closed
Assignee set to Go MAEDA
Resolution set to Fixed
Committed the fix as a part of #1237.
Thank you for checking the fix.