Defect #35153
| | | | |
| --- | --- | --- | --- |
| Status: | New | Start date: | |
| Priority: | Normal | Due date: | |
| Assignee: | - | % Done: | 0% |
| Category: | UI | | |
| Target version: | - | | |
| Resolution: | | Affected version: | |
---
Description
The image was edited using Logo
History
+1
I think it's a useful change for people who use Redmine from iPhone.
With the addition of apple-touch-icon, the icon when a web page is added to the home page on the iPhone will change.
https://developer.apple.com/library/archive/documentation/AppleApplications/Reference/SafariWebContent/ConfiguringWebApplications/ConfiguringWebApplications.html
The icon to the right of the screenshot below was created after applying the patch for this issue. In the current Redmine, the icon on the left is created.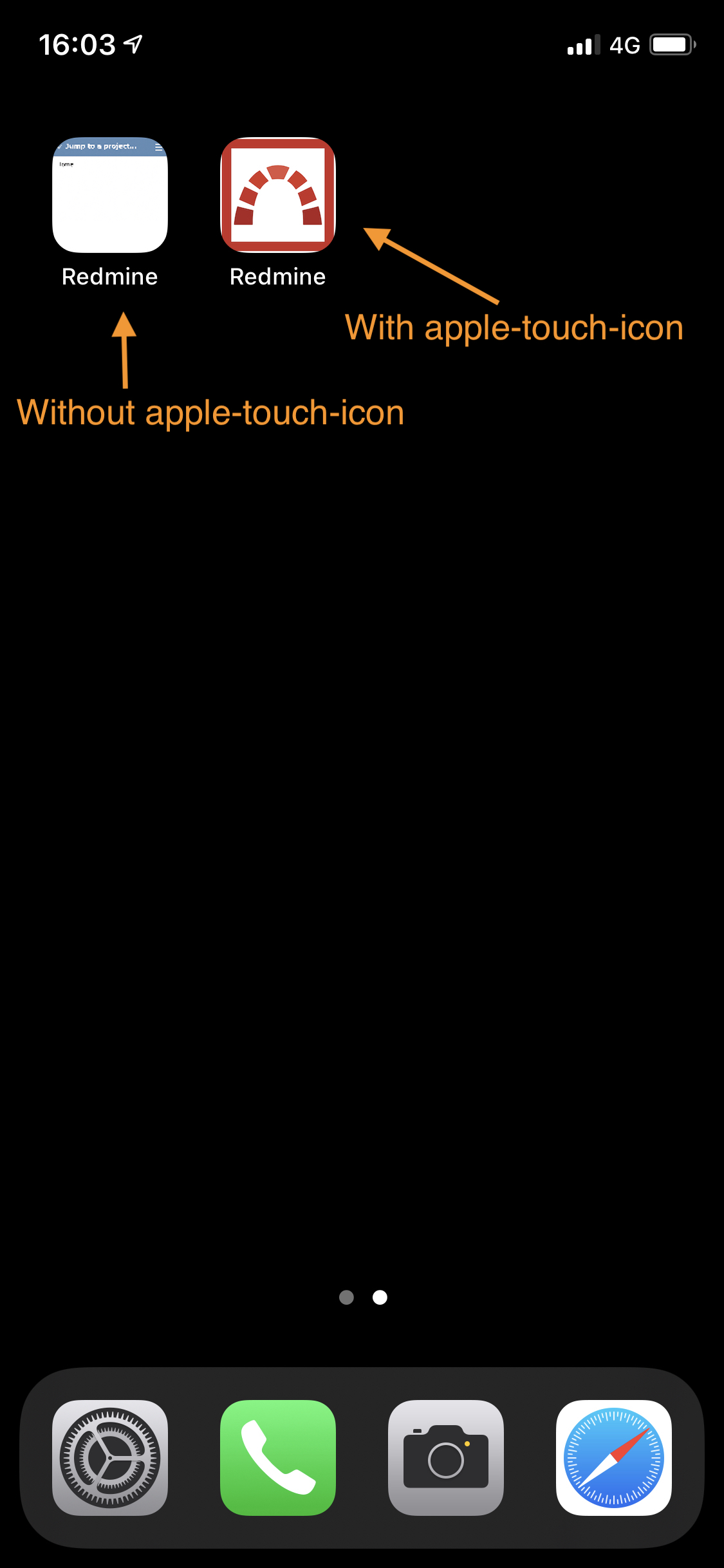 +1 It improves Redmine's usability on mobile (Apple) devices.
I'm not a fan of the attached icon but that's a matter of taste and shouldn't be a deal breaker.
This change will also change the icon when you press the Share button or the Add Bookmark button.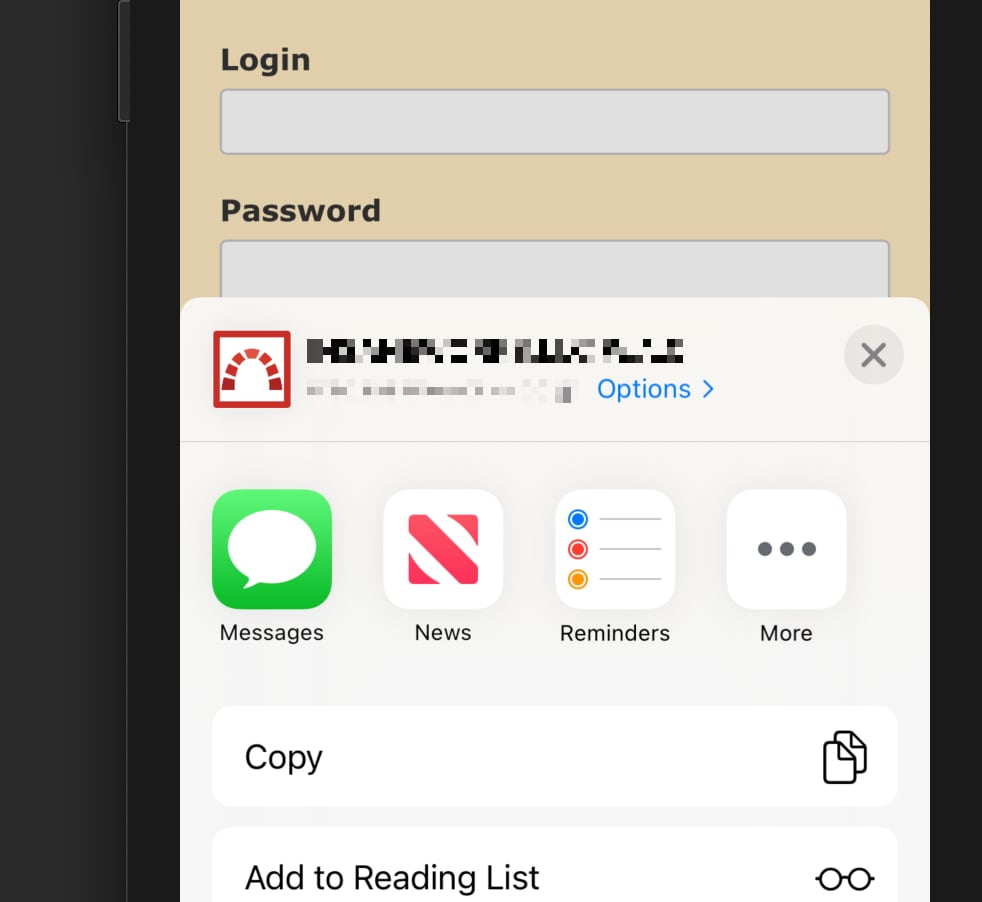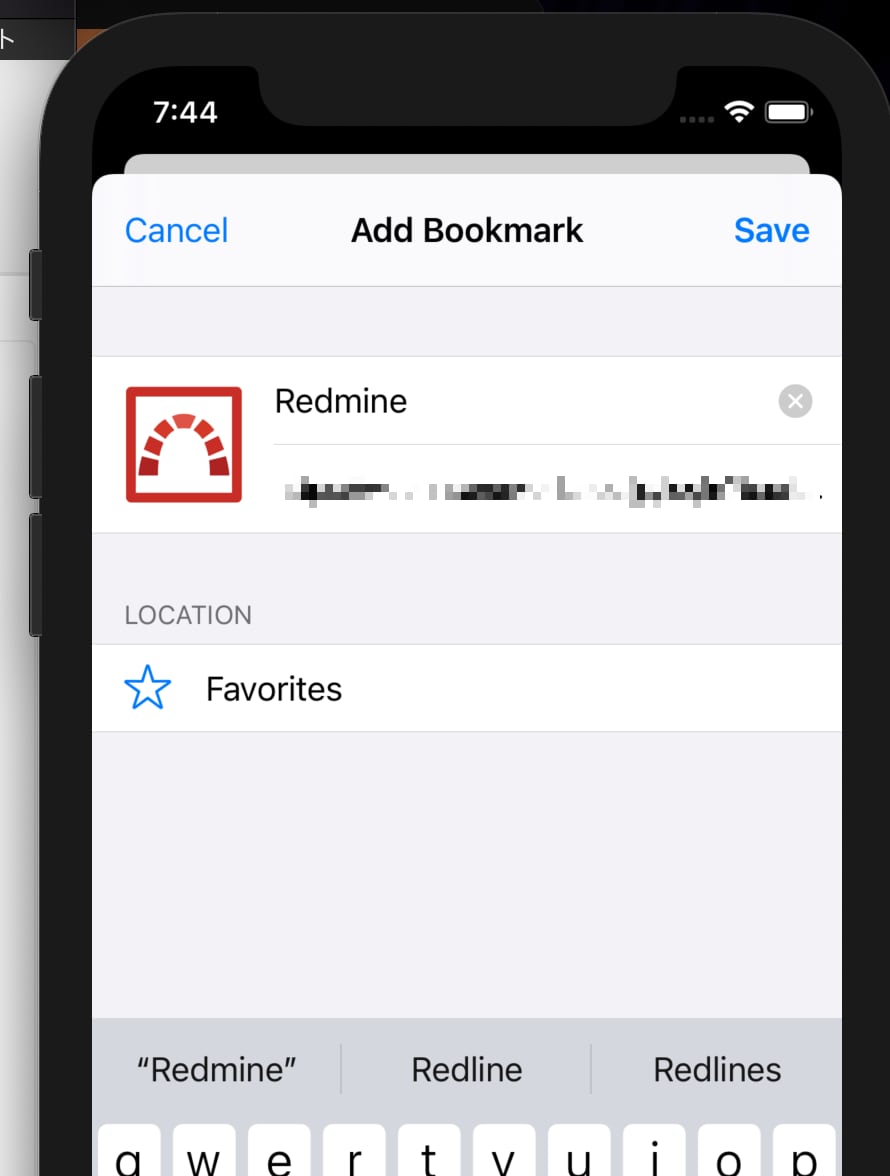 If you make the png transparent, this is what it will look like in dark mode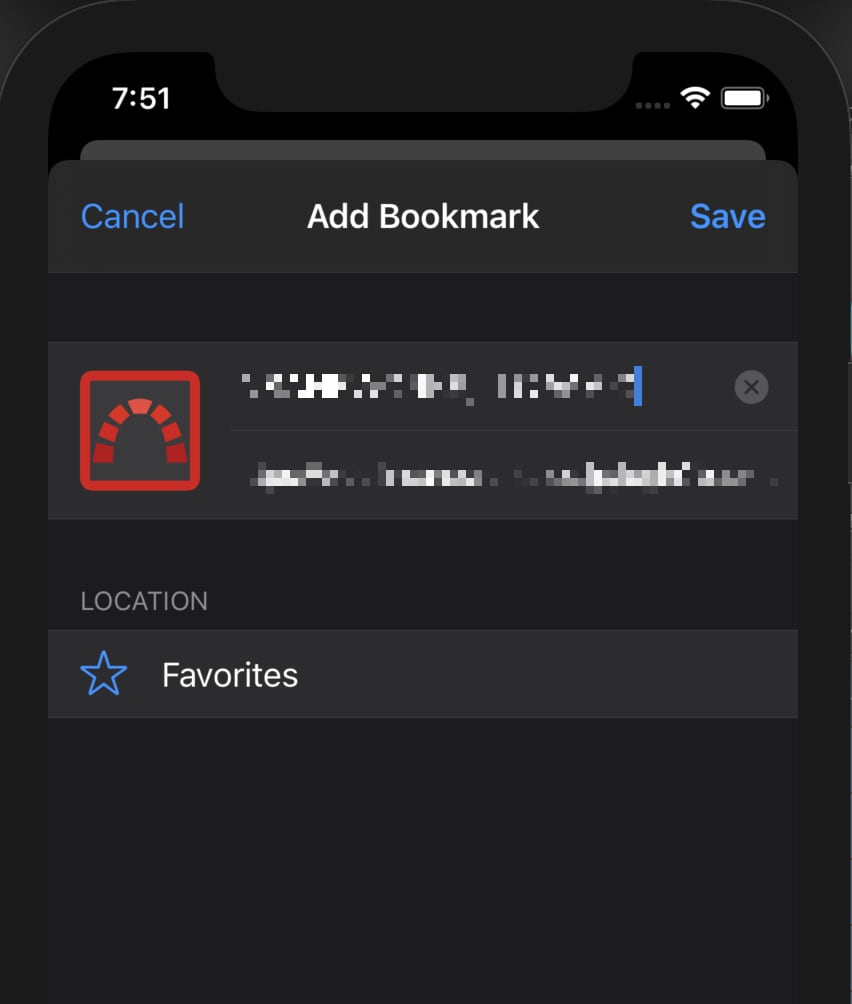 This patch uses the images in /public/theme/touchicon if they are available, so you have more flexibility in your theme