Defect #35252
Project Versions: Default version is not editable
| | | | |
| --- | --- | --- | --- |
| Status: | Closed | Start date: | |
| Priority: | Normal | Due date: | |
| Assignee: | - | % Done: | 0% |
| Category: | Project settings | | |
| Target version: | - | | |
| Resolution: | Invalid | Affected version: | 4.2.1 |
---
Description
If you create a new version, then you are able to set it as "Default version".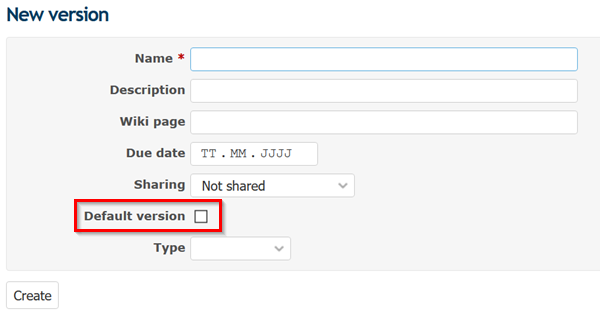 After creating you are not able to edit/correct this setting, because the option is missing.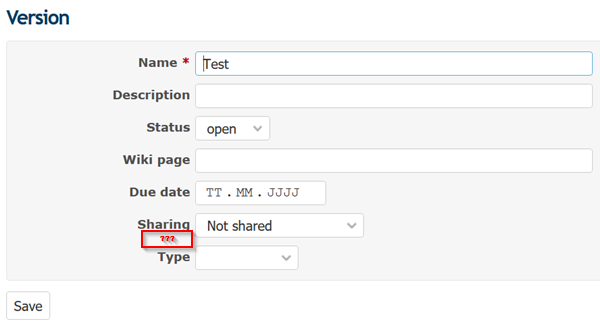 History
Category changed from Issues to Project settings
Status changed from New to Closed
Resolution set to Invalid
The checkbox only appears when you create a new version.
If you want to set/change the default version of a project other than when creating a new version, you can change it in the [Settings] > [Issue tracking] tab of the project.