Feature #35616
open
Remove "Delete" from the context menu for related issues
---
Description
A related issue has a context menu that is invoked by right-clicking the issue.
It contributes to improving usability, but it also causes certain misoperation. This is the accidental deletion of an issue. Sometimes users misunderstand "Delete" in the context menu as a menu item to delete the issue relation, and accidentally delete the issue. I have seen such users many times.
I don't think there are many cases where you want to delete issues in the "Related issues" section. In my opinion, It is rather harmful to have "Delete" in the menu.
I suggest removing the "Delete" from the context menu in order to avoid such accidents.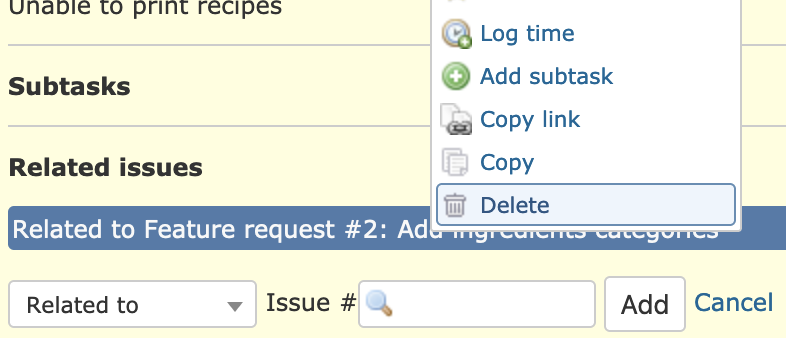 ---
Files
I agree that this can be confusing for (novice) users and I think it applies to all places where such context menu has been added over the years (e.g. issue show subtask section, calendar, gantt, etc.).