Redmine Documents¶
Introduction¶
Documents is an available module to projects in Redmine.
Adding Documents¶
From the Documents tab press the

New document link.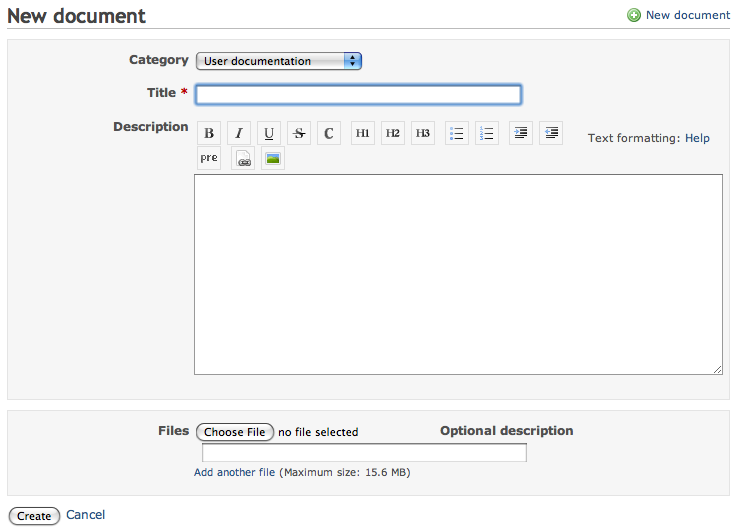 By default there are two categories for documentation:
User documentation
Technical documentation
These categories can be modified and other categories can be added by a Redmine administrator using document category enumerations.
Viewing Documents¶
Once documents have been uploaded, the title is used as the link to download the attached documents, and add more if necessary.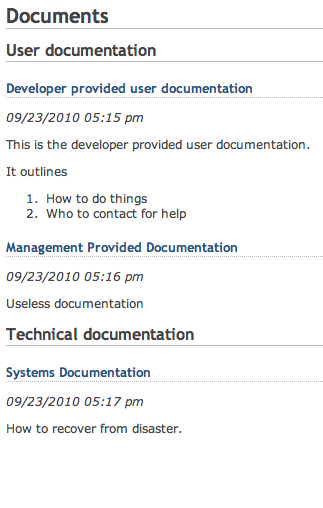 Updated by Mischa The Evil almost 13 years ago · 5 revisions