« Previous - Version 4/5 (diff) - Next » - Current version
James Rowe, 2010-09-23 23:24
viewing documents
---
Redmine Documents¶
Introduction¶
Documents is an available module to projects in Redmine.
Adding Documents¶
From the Documents tab press the

New document link.
Two categories for type of documentation
User
Technical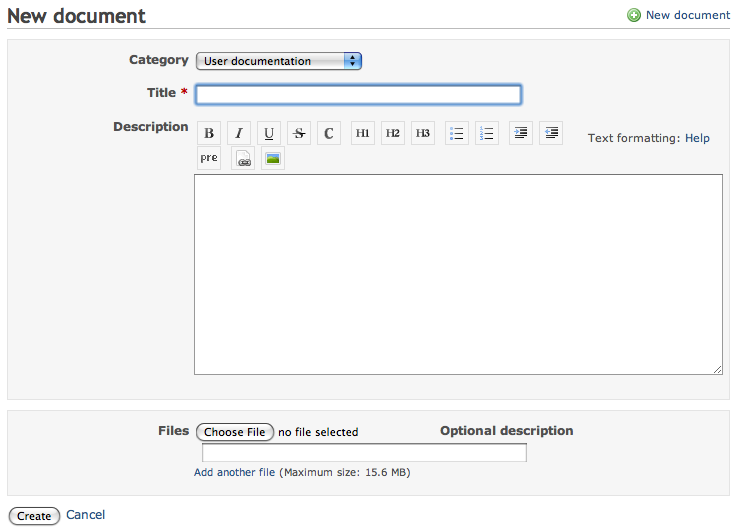 Viewing Documents¶
Once documents have been uploaded, the title is used as the link to download the attached documents, and add more if necessary.