Feature #2595
Issue report for all projects
---
Description
Currently, we can view /reports/issue_report/PROJECTNAME, but /reports/issue_report results in a 404. Everything on this page is applicable to all projects, save for Version and Category, which likely doesn't carry between projects. These could, for this page, be replaced by Project, yeah?
---
History
I think that it would be very useful if I could see the issue summary page of all redmine projects.
So, I propose a patch that aroows you to access issues/reports without :project_id.
As below screenshots, You select projects -> issues -> summary to access the issue summary page for all projects.



↓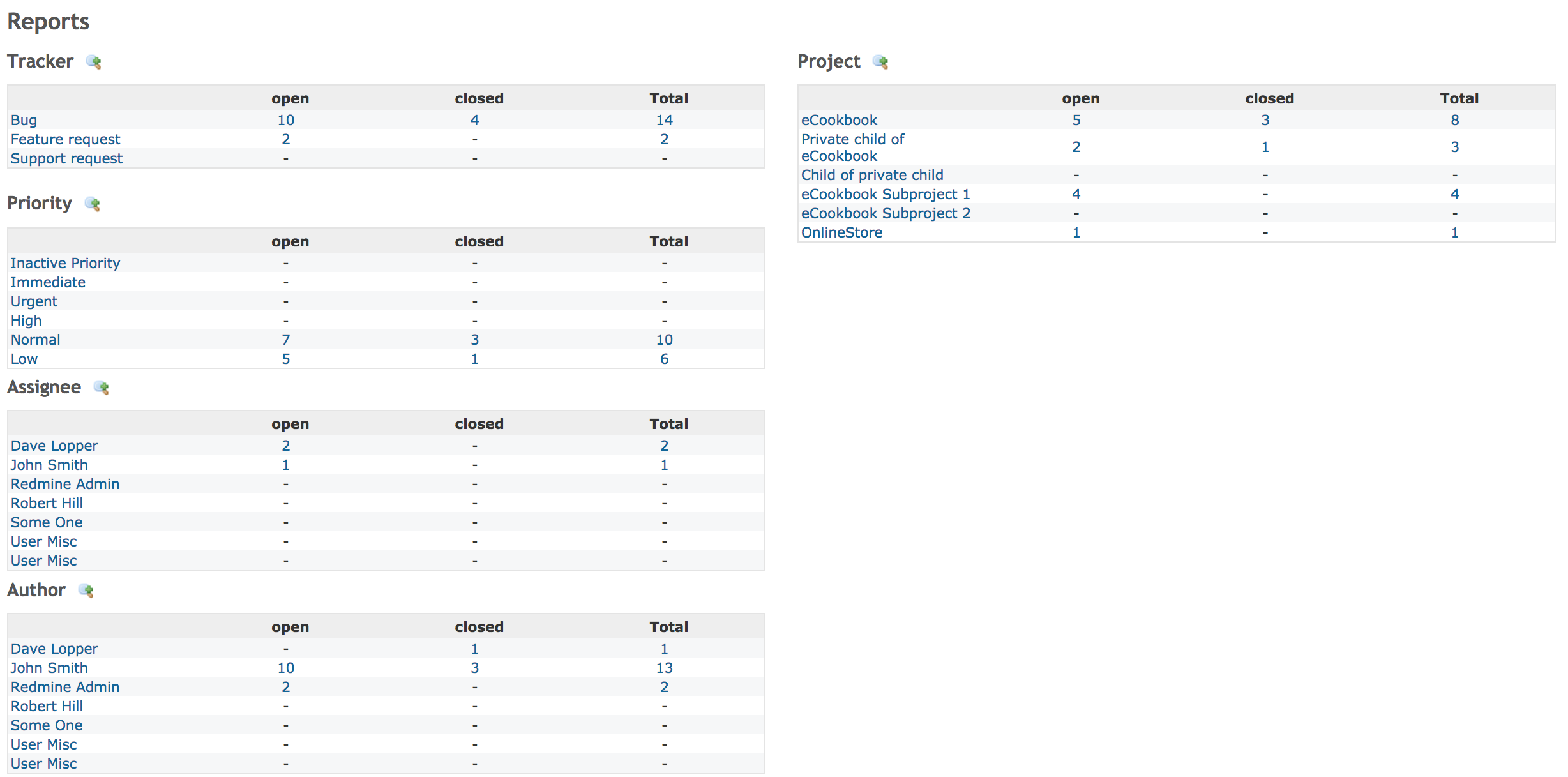 Target version set to Candidate for next major release
Duplicated by Feature #2415: Global issue_report without project specific information added