Defect #31358
No triangle to open dropdowns in Internet Explorer and Edge
| | | | |
| --- | --- | --- | --- |
| Status: | Closed | Start date: | |
| Priority: | Normal | Due date: | |
| Assignee: | Go MAEDA | % Done: | 0% |
| Category: | UI | | |
| Target version: | - | | |
| Resolution: | Fixed | Affected version: | |
---
Description
Probably after r18056, a triangle mark for dropdowns is not displayed in Microsoft browsers. So you cannot distinguish between text boxes and dropdowns.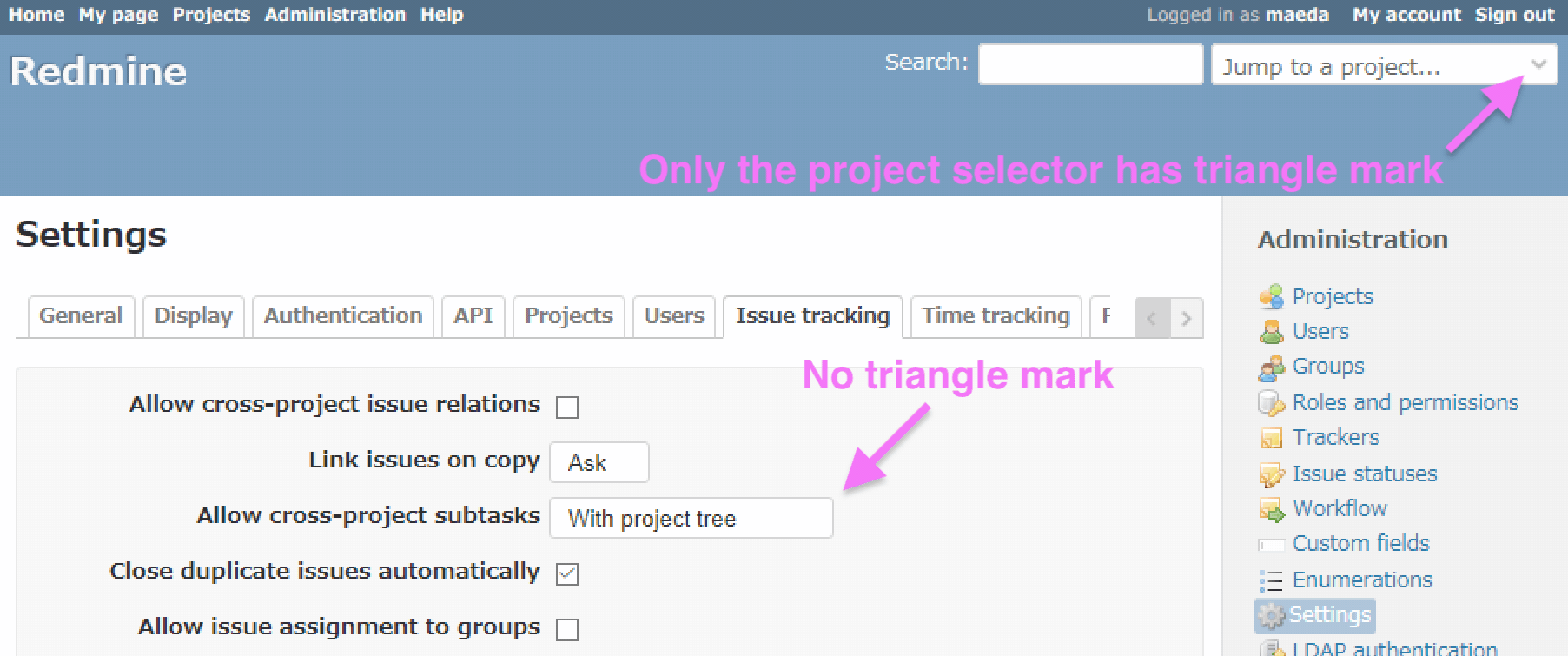 ---
History
Status changed from New to Closed
Assignee set to Go MAEDA
Resolution set to Fixed
Committed the fix. Thank you for fixing the issue so quickly.