Feature #32856
Bar charts in the spent time report
---
Description
I propose a feature to visualize the results of table on the 'time_entries/report' page using bar chart.
By visualizing the sumary results in charts, we can more intuitively grasp the "time series" and "compareison result" of spent time.
The first chart shows the evolution of the total time according to the period (year, month, week, etc.), and the after second charts show the comparison of total time according to the summary axis (user, status, etc.).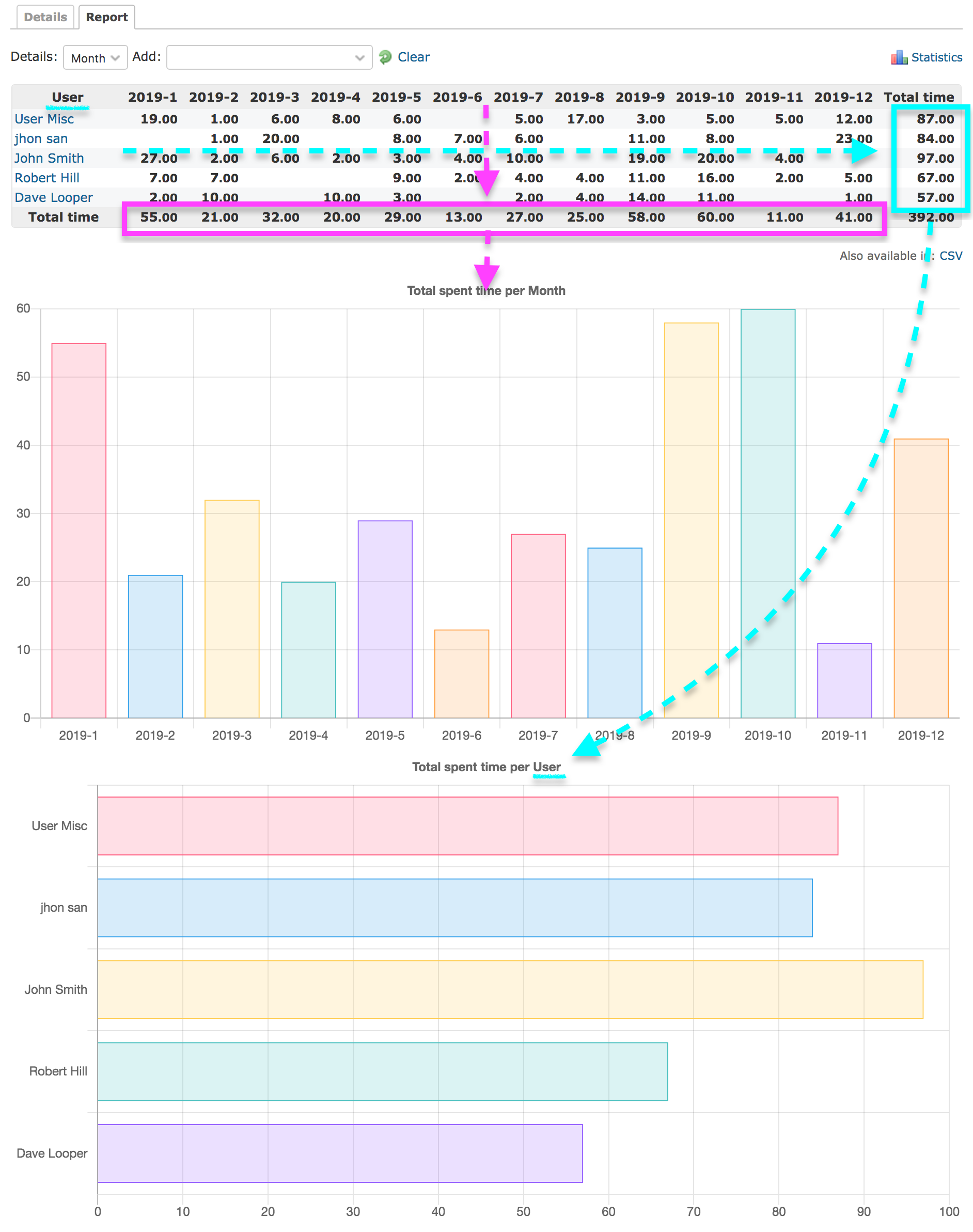 History
Category changed from UI to Time tracking
Target version set to Candidate for next major release