Feature #33641
Show badges that indicate author in issue journal, news comments, and forum replies
---
Description
The attached patch adds badges to issue journal, news comments, and forum replies that indicate if the post is made by the author or the assignee.
I got the idea for this feature from Bugzilla and found it useful.
Issue journal:
The issue is added by John Smith, and the current assignee is Dave Lopper.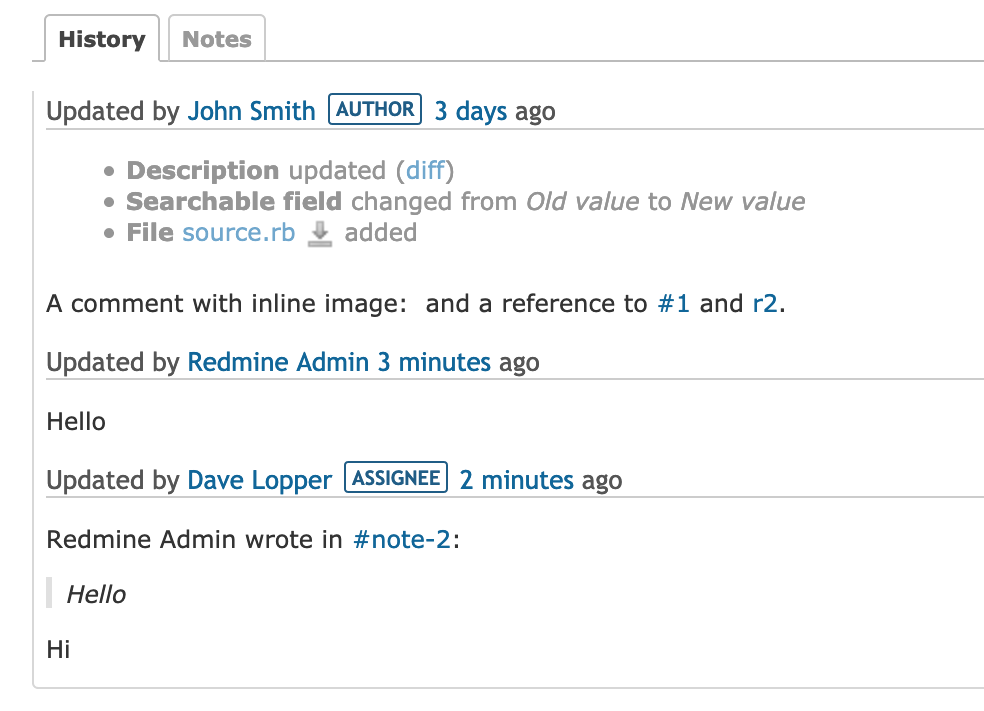 News comments: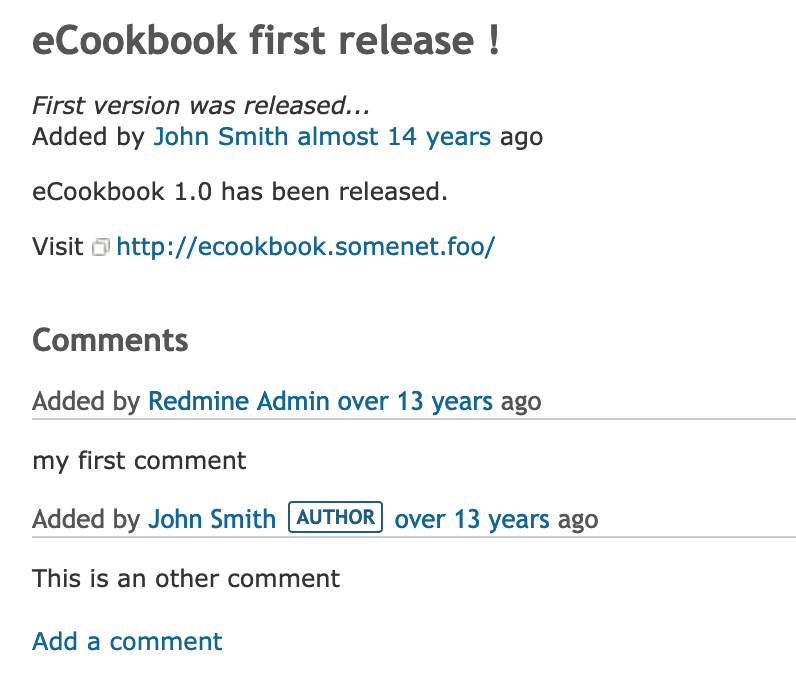 Forum replies: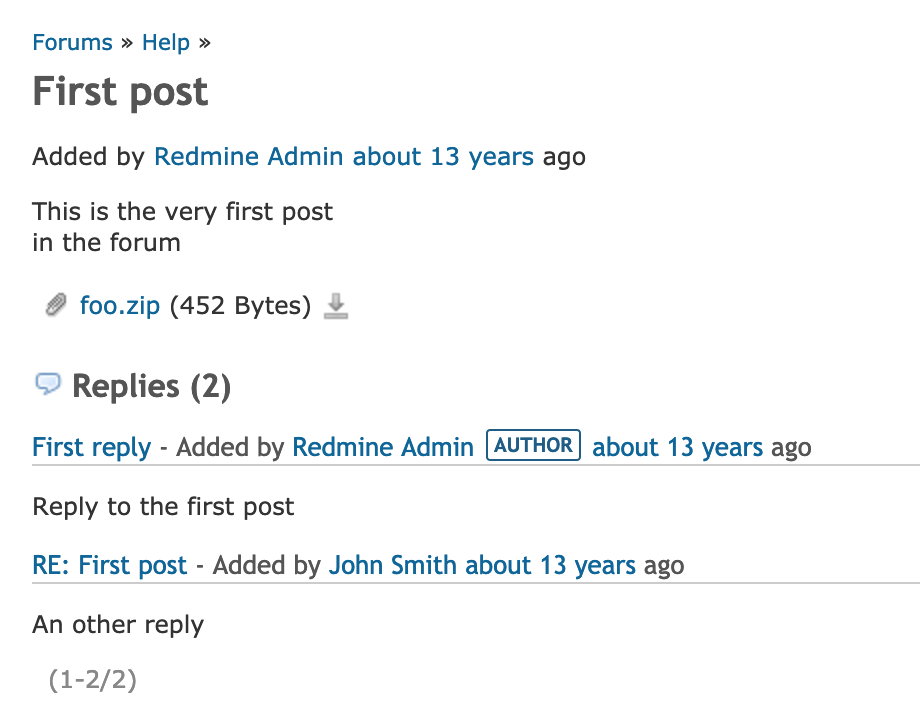 The similar feature of Bugzilla: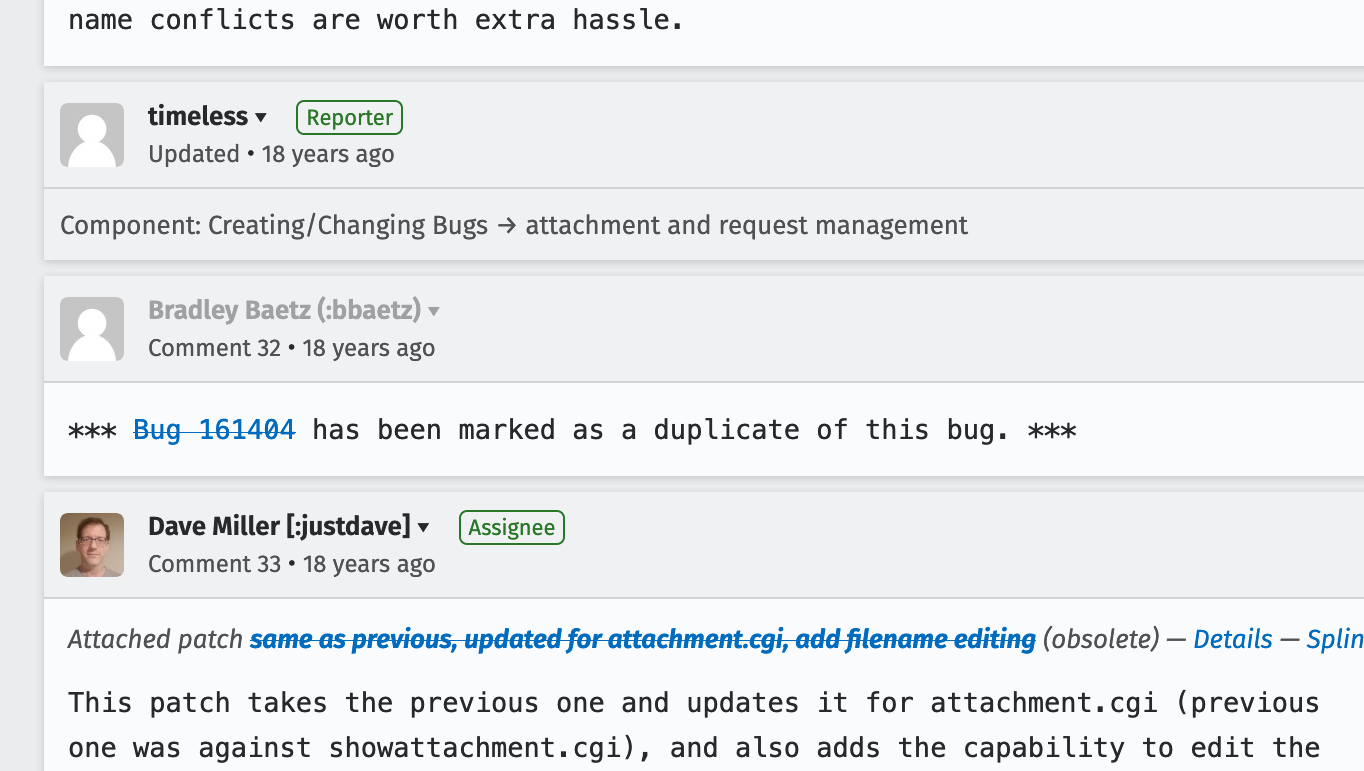 History