« Previous - Version 5/7 (diff) - Next » - Current version
Andriy Lesyuk, 2012-02-18 13:27

---
Redmine Redjourn theme¶
A bright and "cheery" Redmine theme created for Softjourn Labs.
Authors¶
Screenshots¶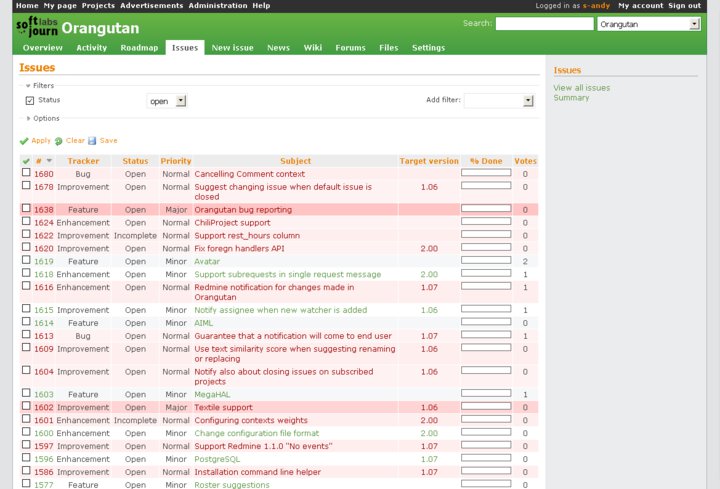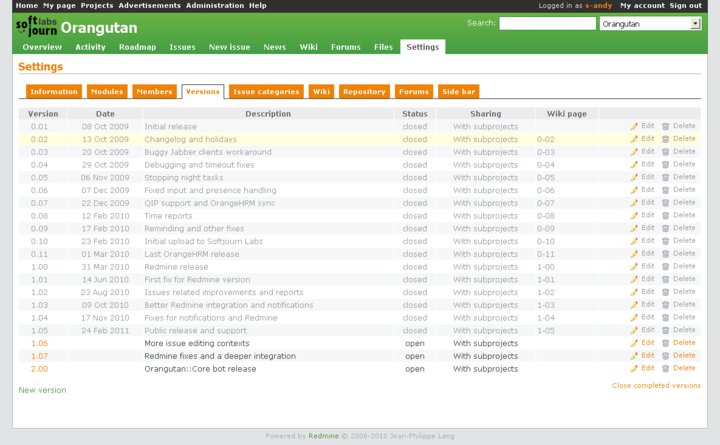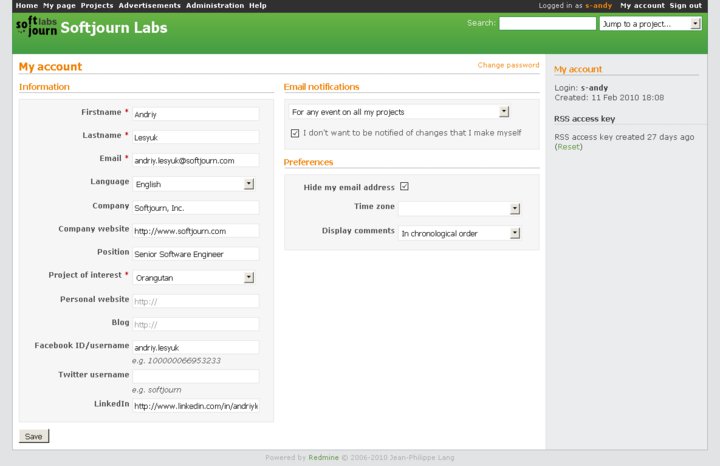 Demo¶
Check Softjourn Labs website (Softjourn Labs logo is removed from the theme).
Obtaining¶
The theme can be downloaded from: http://labs.softjourn.com/attachments/download/35/redjourn-20110324.tar.bz2
Support¶
Report bugs and make suggestions at: http://labs.softjourn.com/projects/labs.
Installing¶
Install the theme as described at: http://www.redmine.org/wiki/redmine/Themes#Installing-a-theme
Licensing¶
This theme is open-source and licensed under the GNU General Public License v2 (GPL).