Feature #11963
closed
Hide the estimated times on issues for certain roles
Category:
Issues permissions
---
Description
Hello,
we are successfully using Redmine for years. But in a very complex way - hundreds of projects and sub-projects, thousands of tasks, hundreds of users.
At this moment we would like to let some of our customers to enter the Redmine as well - for the classical bug reporting/tracing workflow.
To be able to do that, we need to hide some internal information (particularly all the information which could be misinterpreted by them - like time estimates, spent time records, etc.) from the customers. We spent a few days with trying to create the role for the customer - quite successfully but not completely - that is why I am posting here.
We did the tests on both 1.3x and 2.0.x versions...
---
Currently, the only thing we need to hide before we let our customers to enter the Redmine is demonstrated by the attached screenshots below:
The red highlight point out what our customers cannot see and we were not able to get rid of it.
The second screenshot details the role settings (perhaps you point us to something which we are still missing after all those tests).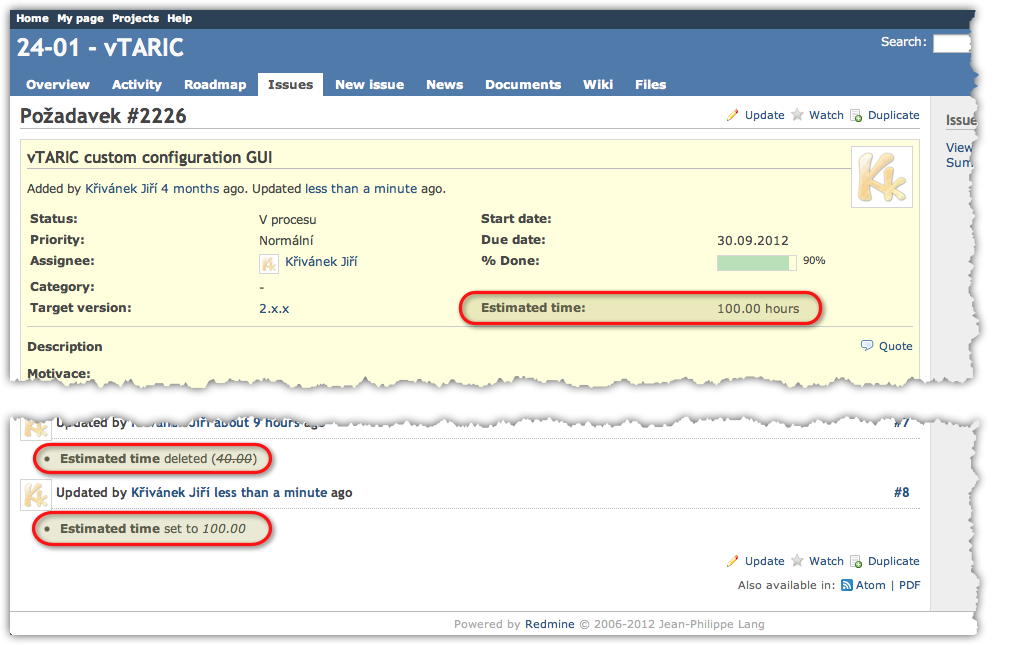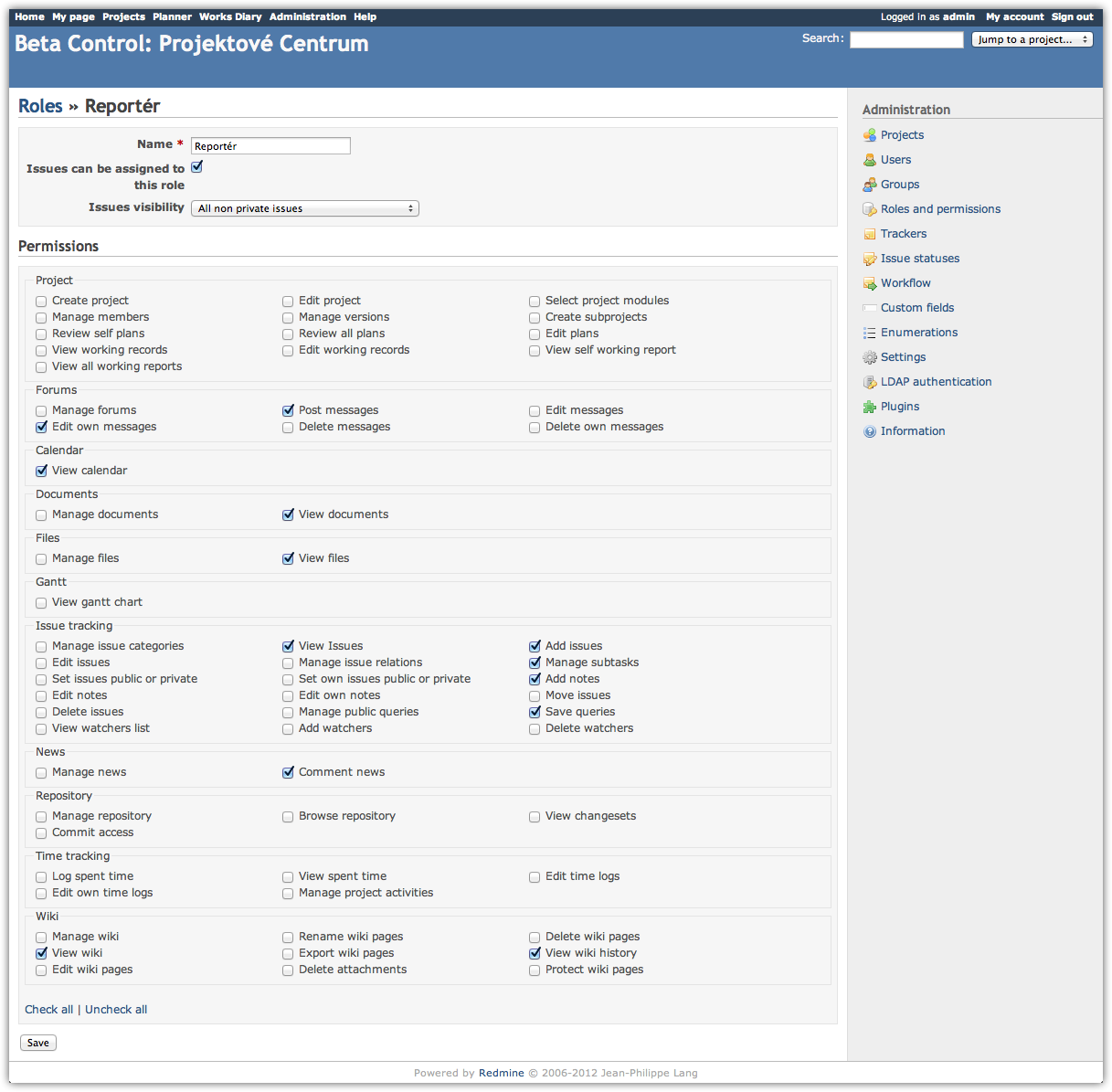 ---
Files
---