Defect #27848
The progress exceeding 99.5% is displayed as 100%
| | | | |
| --- | --- | --- | --- |
| Status: | Closed | Start date: | |
| Priority: | Normal | Due date: | |
| Assignee: | Jean-Philippe Lang | % Done: | 0% |
| Category: | Issues | | |
| Target version: | 4.0.0 | | |
| Resolution: | Fixed | Affected version: | |
---
Description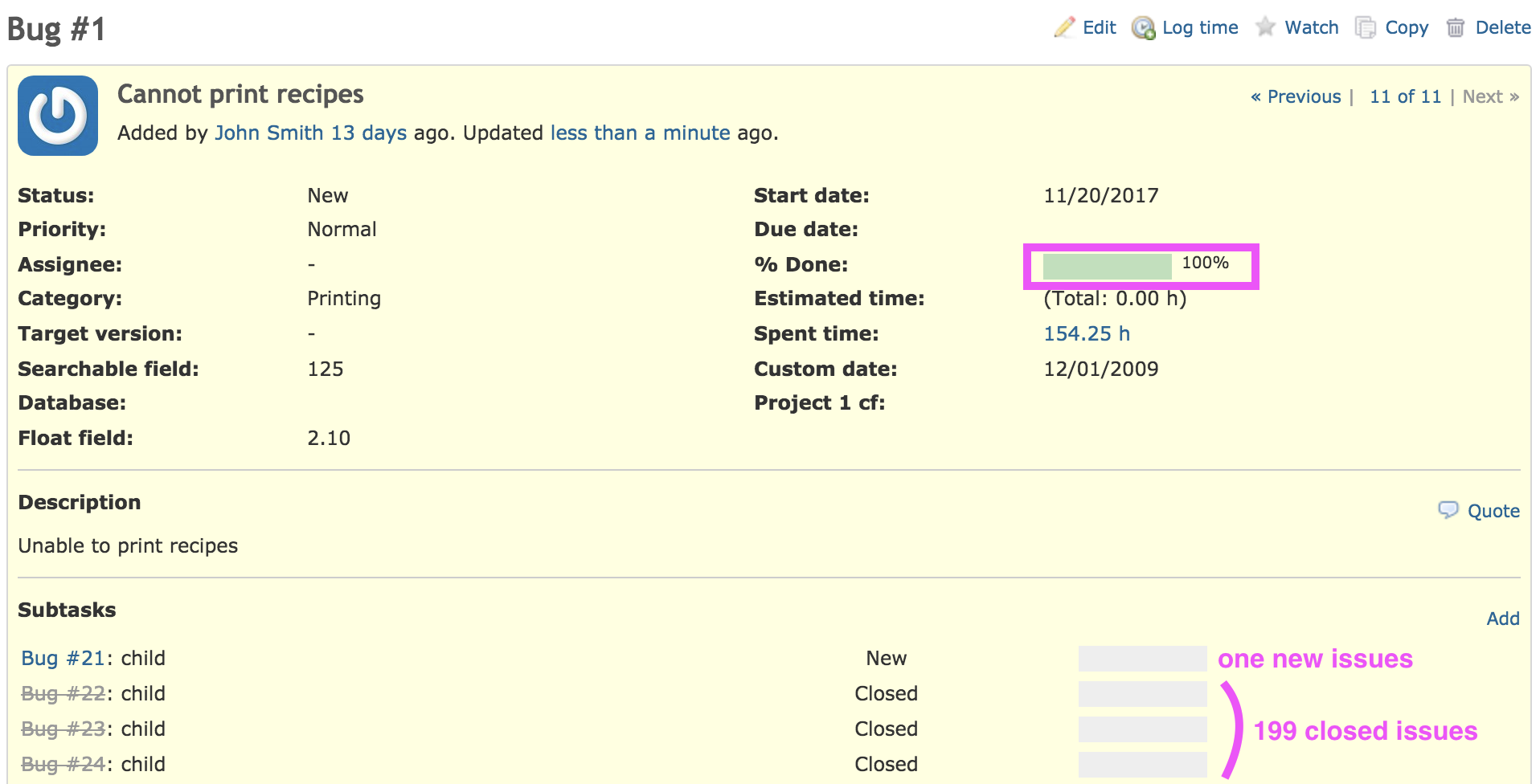 Steps to reproduce:
Create one Issue.
Create 200 child issues for that issue.
Among 200 child issues, change the status of 199 issues to "closed" and change the status of 1 issue to "new".
When checking the progress rate, it is displayed as 100%.
Since all the issues are not closed, I think that the progress rate should be displayed as 99%.
---
History