Patch #19468
Replace jQuery UI Datepicker with native browser date fields when available
| | | | |
| --- | --- | --- | --- |
| Status: | Closed | Start date: | |
| Priority: | Normal | Due date: | |
| Assignee: | Jean-Philippe Lang | % Done: | 0% |
| Category: | UI | | |
| Target version: | 3.3.0 | | |
---
Description
Some browsers have started to implement the input type "date" and are rendering nice native date pickers.
Here's a patch that uses Rails' date_field instead of text_field. To still support browsers which are not implementing date fields, the jQuery UI Datepickers are still rendered when date fields are not available.
This is especially useful on mobile devices where the jQuery UI Datepickers do not seem to work well, at least not in combination with #19097 it seems.
Here's a nice list of browsers that support this feature: http://caniuse.com/#feat=input-datetime and here's a screenshot of what it looks like on Chrome for OS X: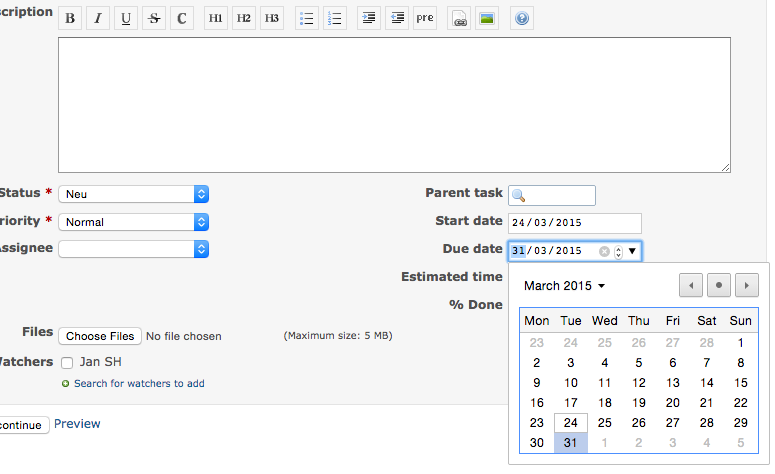 ---
History