Defect #28482
Buttons are disabled when modal is opened again after exporting CSV
| | | | |
| --- | --- | --- | --- |
| Status: | Closed | Start date: | |
| Priority: | Normal | Due date: | |
| Assignee: | Go MAEDA | % Done: | 0% |
| Category: | UI | | |
| Target version: | - | | |
| Resolution: | Fixed | Affected version: | |
---
Description
Steps to reproduce:
Open issues/index.
Click on the "CSV" link to open modal.
Click the export button to export csv.
After exporting csv, click "CSV" link again to open modal.
Expected result:
By export button, you can export csv again.
Result:
CSV can not be exported because export button and cancel button are disabled.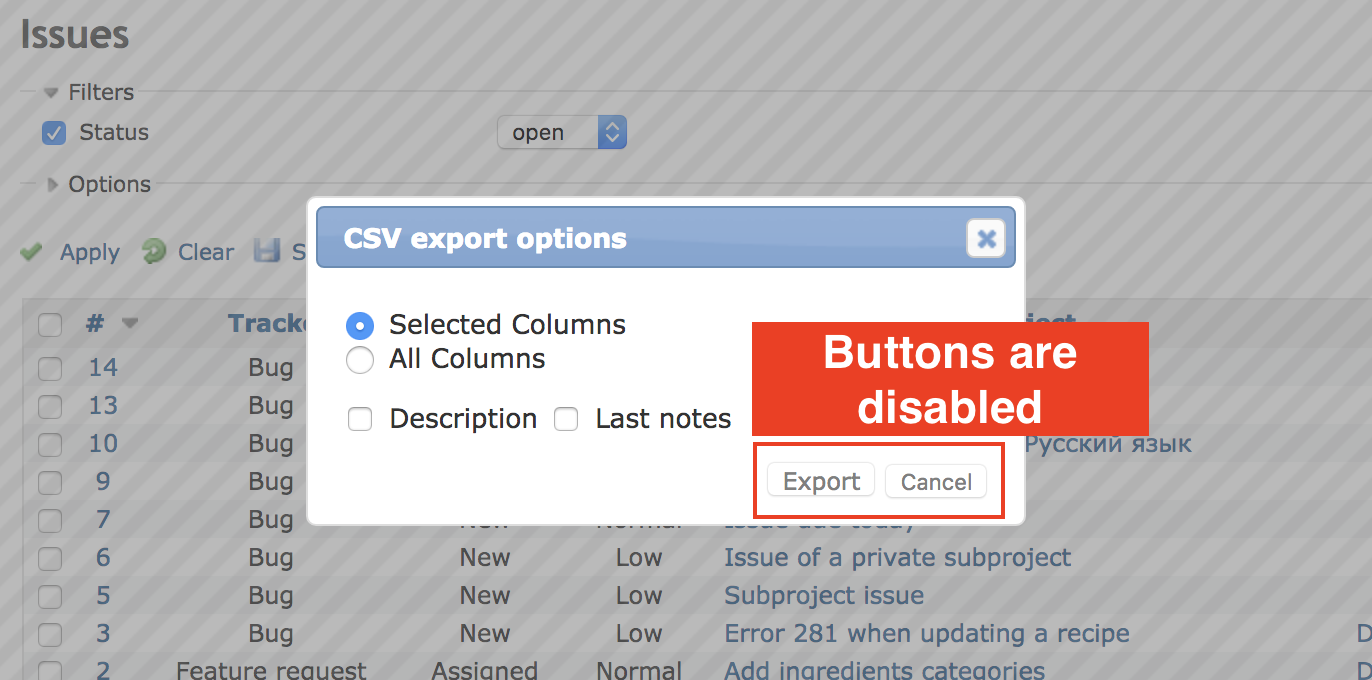 This is a problem only occurring with the trunk .
I think that the cause of this problem is that disable_with option of submit_tag of rails5 is the default.
( https://github.com/rails/rails/pull/21135 )
disable_with is an option to disable the submit button to prevent duplicate transmission.
The export button and cancel button are disabled at the moment of clicking because disable_with is true.
But that buttons do not reload the screen so the buttons will remain disabled.
I have not confirmed, but there may be other buttons that are in the same state.
---
History