Feature #28947
Show the existing attachments on the wiki editing page
Status:
New
Start date:
Priority:
Normal
Due date:
Assignee:
-
% Done:

0%

Category:
Wiki
Target version:
-
Resolution:
---
Description
When attaching a new file on the wiki edit page, the file name is displayed.
However, existing attachments are not displayed.
This information is useful for displaying existing attachments as inline images (!file_name.png!).
ex)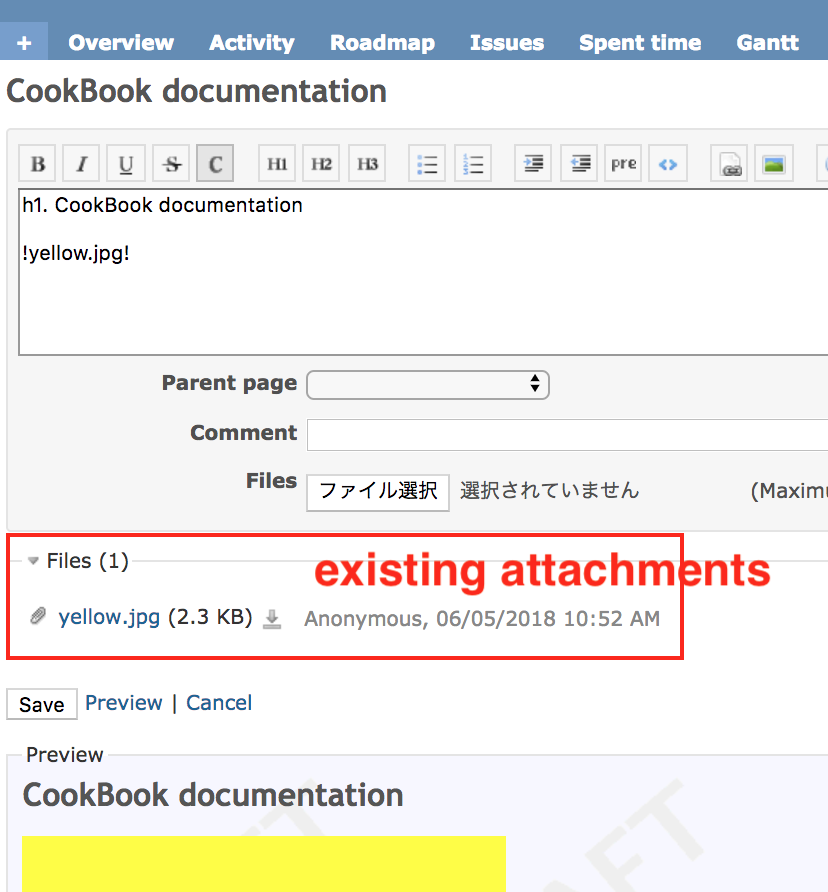 History