Patch #30262
Show 'Add filter' dropdown menu as button beneath the filters
---
Description
Rational:
The position of the 'Add filter' select element is not very convenient and also not very intuitive.
The field is always empty and new users have a hard time figuring out how to add new filters. If there are many filters added to the query is also very tedious to always move the mouse to the top right corner to add another filter. The focus on the filters gets easily lost by this movement, too.
Proposal:
I propose to move the element beneath the added filters and to show it as a clickable button. This makes the functionality crystal clear and minimizes the distance between the last filter and the option to add another one.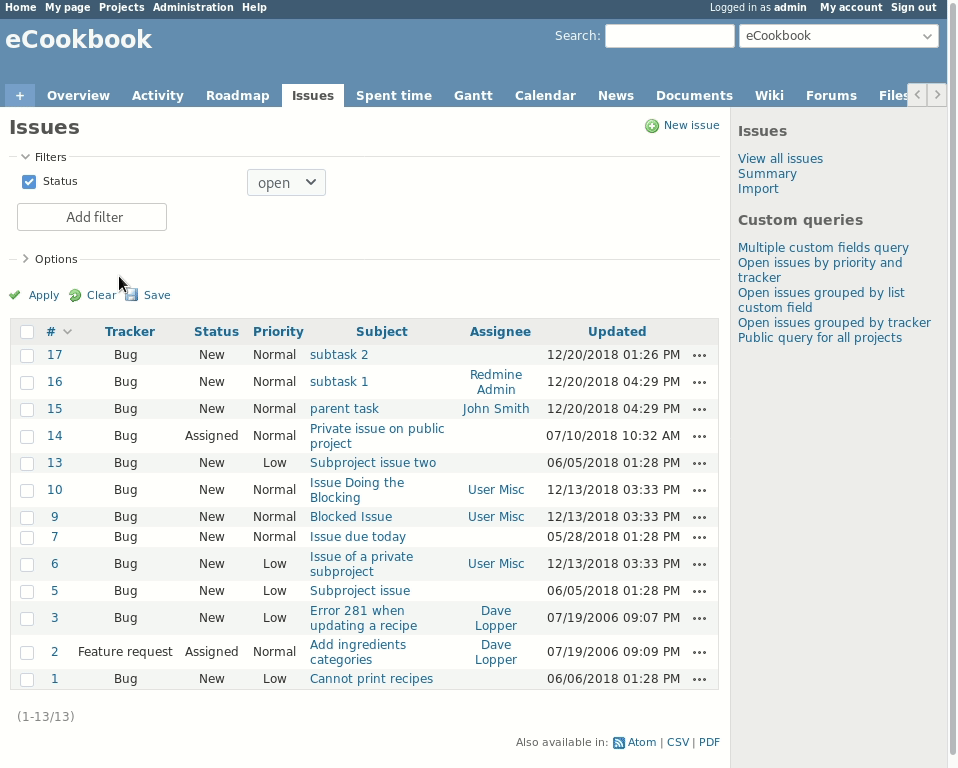 History