Feature #31472
Add file upload when editing documents
Status:
New
Start date:
Priority:
Normal
Due date:
Assignee:
-
% Done:

0%

Category:
Documents
Target version:
Unplanned backlogs
Resolution:
---
Description
On documents module, add/edit/remove attachments is missing when document is edited...
History
This patch adds features similar to #16410 to the documents.
When editing a document, you can operate (add and bulk delete) the attachments.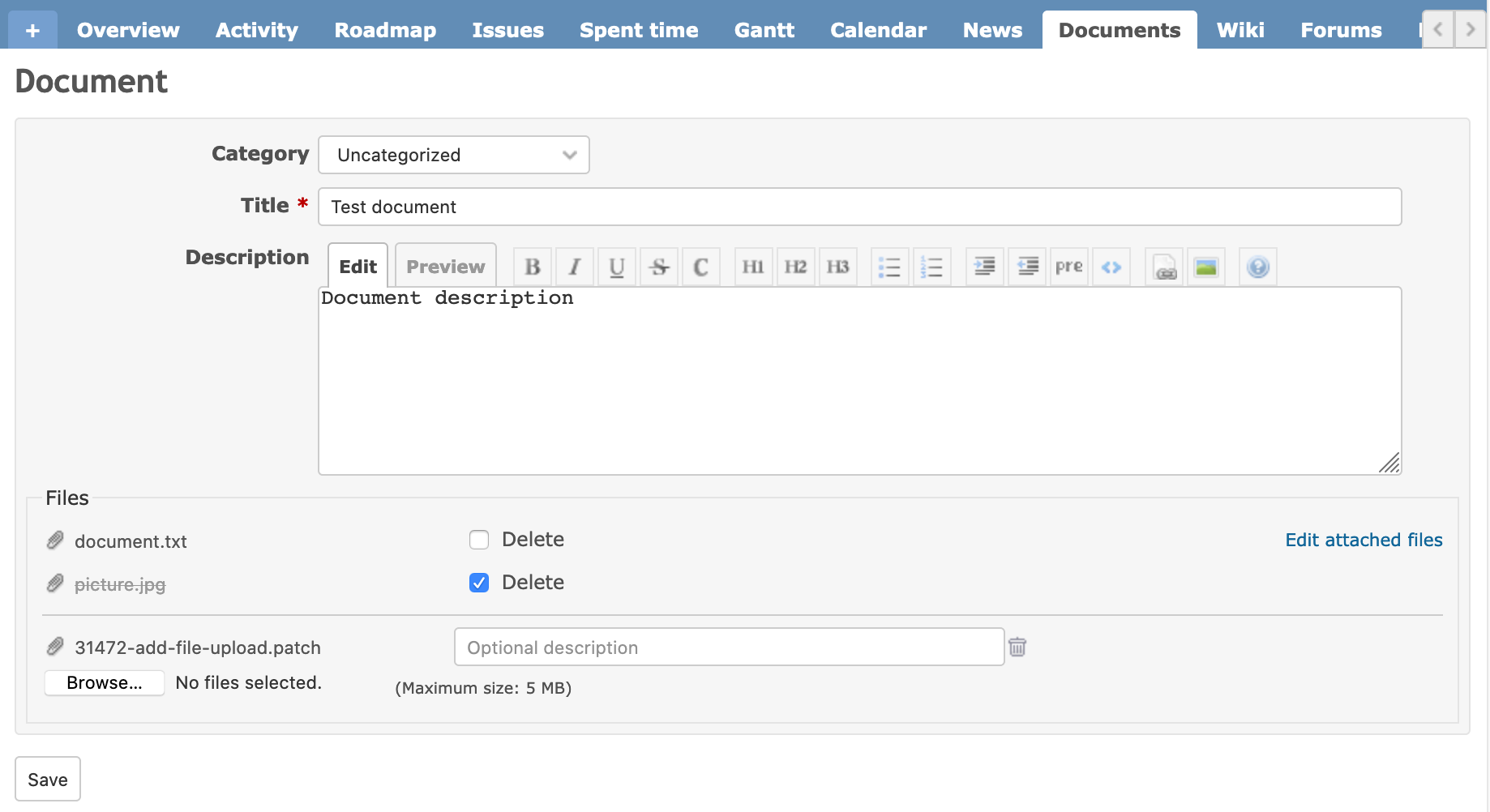 Target version set to Unplanned backlogs
Sweet! Thanks for sharing the patch. Scheduled without substantive patch review.
NB: I think it would be nice to introduce this functionality similarly for the remaining attachment containers (news and messages) too.