Feature #35462
Download all attachments in a journal
Status:
Closed
Start date:
Priority:
Normal
Due date:
Assignee:
Go MAEDA
% Done:

0%

Category:
Attachments
Target version:
5.0.0
Resolution:
Fixed
---
Description
Bulk attachments download for issues has been implemented in Redmine 4.2.0 (#7056). However, sometimes I want to download all attachments of a journal, not an issue.
For example, suppose that an issue already has dozens of files. In the most recent update, your colleague has attached 5 more files. In this case, it is not uncommon to want to download only the latest 5 files.
I believe that bulk downloading of files for each journal is a very useful feature.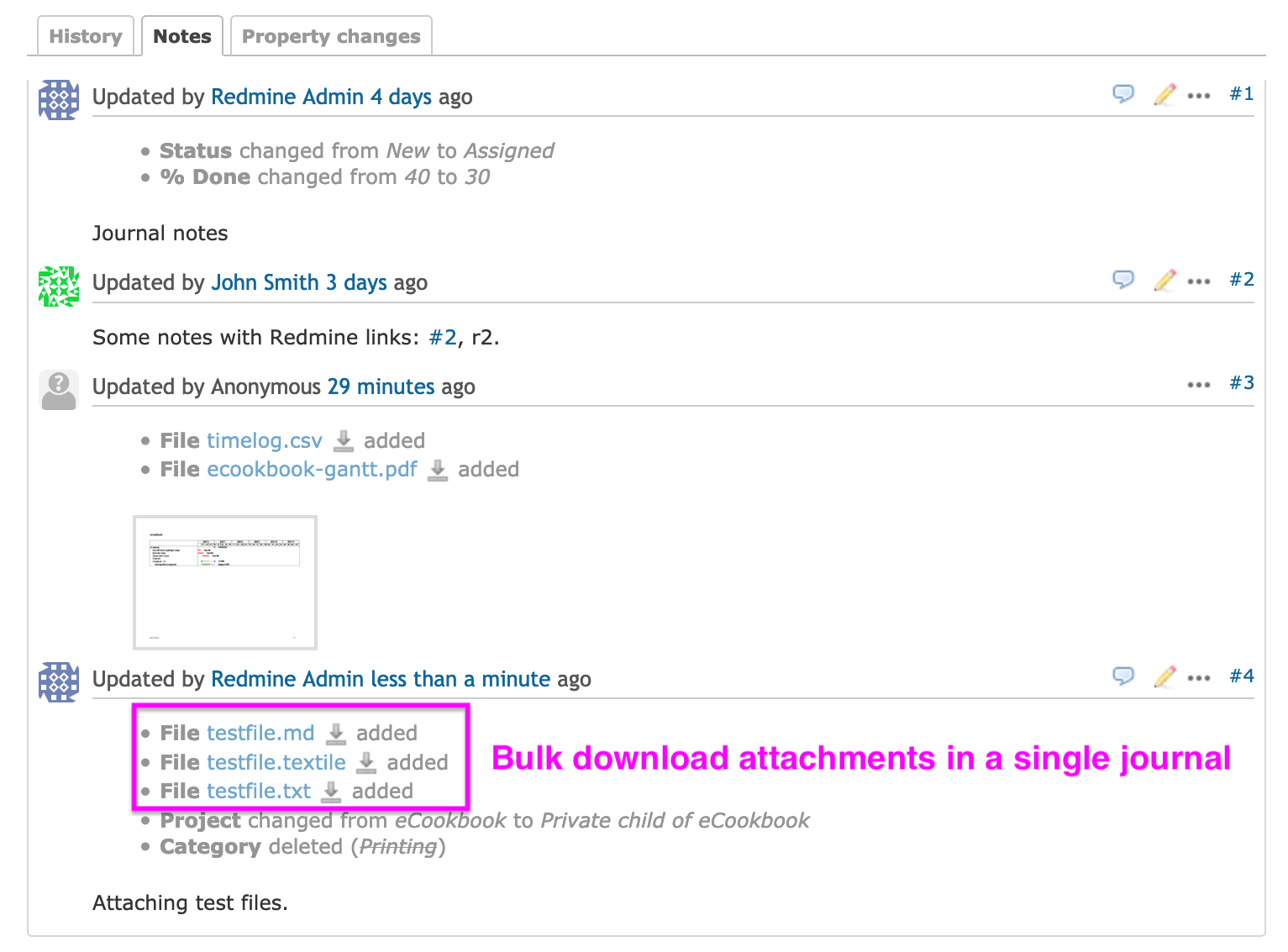 ---
History