Defect #29694
Some buttons in wiki toolbar are hidden in responsive layout
---
Description
#27758#note-8 by Marius BALTEANU:
on responsive mode, when the screen resolution width in less than the total width of the js toolbar (tabs + buttons), some buttons become hidden. I'm not happy with the current solution, but is not a blocker from my point of view and we can improve this later when we have a better solution.
#27758#note-53 by Takeshi Nakamura:
Toolbar buttons are not wrapped when the screen is narrow.
Redmine 4.0
Redmine 3.4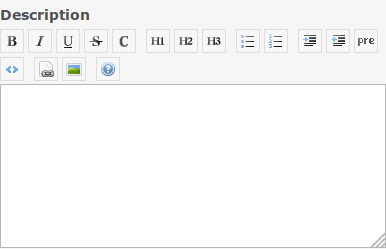 ---
History